Upadacitinib bests abracept in tough Rheumatoid Arthritis Cases: NEJM study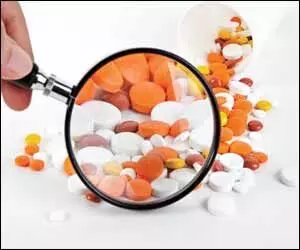 Upadacitinib is an oral selective Janus kinase inhibitor to treat rheumatoid arthritis. The efficacy and safety of upadacitinib as compared with abatacept, a T-cell costimulation modulator, in patients with rheumatoid arthritis refractory to biologic disease-modifying antirheumatic drugs (DMARDs) are unclear.
Researchers have found in a new clinical trial that a recently approved rheumatoid arthritis medication Upadacitinib appears to be an effective second-line therapy when biologic treatments start to fail. Further Upadacitinib was found abracept in tough Rheumatoid Arthritis Cases.
Upadacitinib marketed under the brand name Rinvoq, has helped twice as many patients achieve remission from their rheumatoid arthritis state, according to a report in the New England Journal of Medicine.
Upadacitinib belongs in a class of drugs called Janus kinase (JAK) inhibitors, which also treat rheumatoid arthritis symptoms by manipulating the immune system.It received it approval from the U.S. Food and Drug Administration in August 2019 for treatment of moderate to severe rheumatoid arthritis.
The clinical trial recruited more than 600 patients and went on till 24 weeks basically aimed to assess Rinvoq's effectiveness in helping rheumatoid arthritis patients for whom DMARD treatment had failed. Patients suffering from swollen or tender joints even though they were being treated with at least one biologic DMARD, or they had unacceptable side effects from a DMARD, were included in the trial.
Two groups were made- Half were treated with Rinvoq, and half were treated with a standard biologic DMARD called abatacept (Orencia).
The trial revealed that about 30% of patients treated with Rinvoq went into remission, compared with about 13% of the Orencia patients.
During the treatment period, one death, one nonfatal stroke, and two venous thromboembolic events occurred in the upadacitinib group, and more patients in the upadacitinib group than in the abatacept group had elevated hepatic aminotransferase levels.
The researchers concluded that in patients with rheumatoid arthritis refractory to biologic DMARDs, upadacitinib was superior to abatacept in the change from baseline in the DAS28-CRP and the achievement of remission at week 12 but was associated with more serious adverse events. The researchers however felt that longer and larger trials are required in order to determine the effect and safety of upadacitinib in patients with rheumatoid arthritis.
Source : New England Journal of Medicine