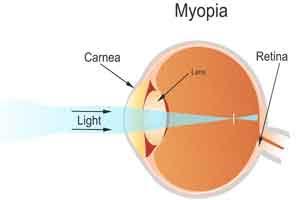 New Delhi: According to a study conducted by AIIMS, over 13 percent schoolgoing children in India are afflicted with myopia or short-sightedness. To make it worse, the number has almost doubled since the last decade due to excessive use of electronic gadgets.
The study was conducted by the Rajendra Prasad Center for Opthalmic Sciences at AIIMS.
China, Singapore and Thailand are the other Asian countries battling with the same problem.
Atul Kumar, head of the RP center, the apex eye center of India told news agency IANS, "Very less studies have been done in India on the eye related problems and the myopia one is one of them. We are also conducting a national survey to find out the other eye related problems among the children."
0 comment(s) on Over 13 percent school children are myopic in India: AIIMS