Padma Bhushan Dr BK Rao nominated as Chairman, NABH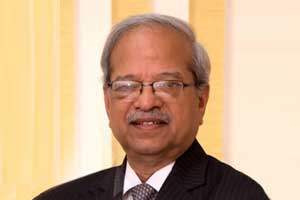 New Delhi: Renowned Anaesthesiologist and Padma Bhushan Awardee Dr. BK Rao has been nominated as the Chairman, National Accreditation Board for Hospitals and Healthcare Providers (NABH).
The nomination was made by Mr. Adil Zainulbhai, Chairman, Quality Council of India (QCI). NABH, a constituent board of QCI, is responsible for providing accreditation and setting up benchmarks for quality in healthcare. As Chairman NABH, Dr. Rao will provide leadership and guidance in shaping the policies of NABH and monitoring of its performance. Dr. Rao will represent NABH in the Governing Body and the Governing Council of Quality Council of India.
On being nominated as Chairman of National Accreditation Board for Hospital and Healthcare Providers (NABH), Dr BK Rao told Medical Dialogues that his nomination comes at a very opportune time coinciding with the announcement of a revolutionary National Health Protection Scheme (NHPS) during the 2018-19 Budget session of Parliament.
"NABH is destined to play a major role in the success of this scheme. It is imperative that our limited resources are optimally utilized for maximum gains in healthcare. Going by the current trends of patient awareness and expectations, no hospital will like to function without quality benchmarking. In the coming years, NABH is going to bring in a sea-change in the quality culture in our country, "he said
Dr B K. Rao is a well-known name in the Hospital and Healthcare Industry. He has been serving as Chairman, ASSOCHAM National Health Committee for Hospitals and Healthcare Providers and represented ASSOCHAM on the NABH Board for over a decade.
Dr B.K. Rao, born on 24th March 1954, is an alumnus of Maulana Azad Medical College, Delhi from where he did his graduation in 1975 and post-graduation in Anaesthesiology in 1980.
Thereafter, he started his professional career in 1983 at Sir Ganga Ram Hospital as a Consultant Anaesthesiologist and later led the hospital's Board of Management as its Chairman from 2006 to 2011. Currently, Dr. Rao is the Chairman, Institute of Critical Care and Emergency Medicine at Sir Ganga Ram Hospital.
Dr. Rao is a recognized Critical Care Medicine teacher and researcher. Dr. Rao has over 30 publications including journal articles, research papers, and book chapters. He is a co-guide to many DNB theses from the Department of Medicine, Pulmonology and Radiology.
Dr. Rao was nominated as a Member, Board of Governors, Medical Council of India by the Ministry of Health and Welfare, Government of India in the year 2013.
Dr. Rao has been bestowed with many awards and honors and has prestigious memberships in various government, corporate and industrial chamber associations.
In recognition of his contribution to the field of medicine, The President of India awarded him the third highest National Award "Padma Bhushan" on 14th April 2009. Dr. Rao was recently bestowed the Dr. K.C. Mahajan "Best Academician of the Year 2018" award by Sir Ganga Ram Hospital.