Pathology lab outside AIIMS gets sealed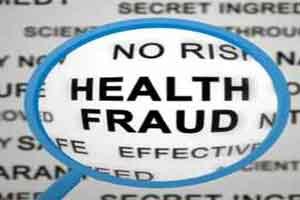 A
pathology
lab located near the prominent hospitals in Delhi (both
AIIMS
and
Safdarjung
Hospital) has been forging the signature of a well-known pathologist. The owner is now reportedly caught and the laboratory has been sealed. The crime is cheating people with forged signature by giving them fake reports.
The issue was brought to the notice of the Delhi Police after a complaint filed by the pathologist whose signature was being forged. After having operated for seven years in the busy area of South Delhi's Yusuf Sarai area — a hub of clinical pathology laboratories in the city –the culprit has finally been brought to the book. After doing a premise search, Delhi Police was surprised to learn that the lab did not even have the basic equipment to do a blood test, let alone running full fledged pathology operations.
As a part of the investigation, several other locations are being raided by the Delhi Police now. Upon having found many such fake reports from the private laboratory — owned by one Mohammed Nasim, 40 — Delhi Police is on an immediate alert of the situation.
During interrogation, it emerged that Nasim used to work for a private clinical pathology laboratory earlier and knew the basic format of all possible kinds of test reports. "All he needed to do was 'filling in the gaps,'" said a senior police official, adding, "This incident has rung alarm bells and we are soon going to launch a massive drive against such fake labs operating in the national capital.", as reported by The
Asian Age.
However, in its list, the laboratory claimed to have every facility and provided imaginary reports for these same. Investigating officials said that they are interrogating Nasim to know who helped him in running the laboratory. "We are also trying to know how many people have been misled by them," said the investigating officials, adding, "It seems to be a bigger racket than what it appears to be and we have decided to get to the root of it as it is related to lives of innocent people."