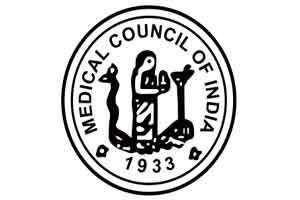 Patna: Three state medical colleges, who had earlier submitted their compliance report to the MCI, have received a non-acceptance notification from the organisation.
These 3 medical colleges of Muzaffarpur, Gaya and Bettiah, has been detected with deficiencies after an MCI inspection report. However, they were asked to remove the deficiencies and then submit the compliance report, within a said deadline.
Having failed to do so, their compliance report has been rejected by MCI.
As the state health department sources implied that now even the Patna Medical College compliance report has not been accepted by MCI. As a result, admissions to the 50 MBBS seats in each college are staring at an uncertain fate-with loss of 150 MBBS seats to Bihar.
The details in the Sri Krishna Medical College (SKMC) in Muzaffarpur imply that there is a shortage of faculty in the college, as a result of which MCI is likely to hold 50 MBBS seats vacant (out of the total 100 seats at the college). In addition, there are infrastructure issues like the CT-scan machine at SKMC is non-functional, then there is not a central research labortary and lecture theater at the college premise.
Similarly, the details emerging for the Anugrah Narayan Magadh Medical College (ANMMC) in Gaya imply that there is a faculty shortage of 36.43%. Having been told by the college that it will fill up the vacancies is the next three months is not enough, as May 15 is the MCI deadline to take a final call on colleges. In addition, there is also a reported shortage of 88.13% residents,
even after an appointment of five senior and 19 junior residents at the college.
As reported by TOI, the bed occupancy rate in ANMMC on the day of inspection was merely 49%. The college has not explained this in its compliance report. Absence of blood component separation equipment and central clinical laboratory is also an issue. In all, 15 of the 34 deficiencies in ANMMC have not been rectified, say the sources.
The Government Medical College in Bettiah could also not rectify three deficiencies, but it said in the compliance report that the faculty shortage of 36.45% has been worked upon and "faculty position is satisfactory".
Meanwhile, if PMCH's compliance report is also thrown out by the MCI, it would mean Bihar's loss of 50 more MBBS seats in addition to the 150 seats in the three above-mentioned colleges.
0 comment(s) on Patna: MCI rejects approval of 3 state medical colleges