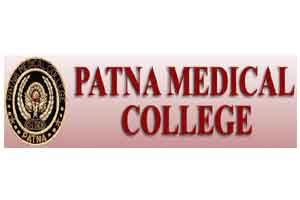 As announced by the Principal secretary, health, R K Mahajan, Patna Medical College and Hospital (PMCH) would soon be equipped with an MRI scanner on a private-public partnership mode. The declaration was made during a meeting with principals of all the medical colleges.
Taking into account the shortage of medical staff, Mahajan is also reported to have authorised principals of medical colleges to appoint faculty members on contract basis.
The long pending issue of teachers' promotion was also discussed during the meeting. The health department is likely to move the supreme court to take a final call, as this decision will help in addressing the issue of shortage of faculty in medical colleges.
MCI is reported to have come up with adverse remarks and comments against the nine medical colleges in Bihar. With the next MCI inspection due soon, the meeting with between Mahajan and the principals is of importance.
As reported by TOI, a three-member committee comprising principals of Government Medical College, Bettiah, PMCH and a health department official has been formed to study the procedure for appointment of assistant professors at the entry level.
As per MCI rules, a PG student can directly be appointed as assistant professor. However, according to Bihar rules, a three-year senior residency is mandatory for a PG holder to assume the post of assistant professor. The committee will look into these rules and suggest amendment, if necessary.
Mahajan asked principals of all the colleges to rectify the deficiencies. He said PMCH would get another CT scan machine. "The defunct city scan machine of NMCH would be made operational. Funds would also be sanctioned for renovation of PMCH library," he said.
Mahajan added that the government would soon finalise the tender for construction of the building of GMC, Bettiah whcih is now being run in a make0shift pre- fabricated structure.
0 comment(s) on Patna Medical College to appoint contract faculty members