Patna: Wife of deceased alcoholic demands Rs 4 lakh compensation from Darbhanga Medical College and Hospital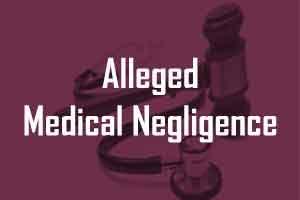 Patna: A strong case of alleged medical negligence at Darbhanga Medical College and Hospital (DMCH) has made the institute liable to pay Rs 4 lakh. The allegation has been put by a widow after her alcoholic husband died during treatment at the de-addiction centre of DMCH.
Parvati Devi of Khanpur in Samastipur district has demanded a compensation of Rs 4 lakh following the death of her husband due to alleged medical negligence in this case.
Her letter is now reported to be with the hospital administration for a further inquiry into the matter. She implied in her letter confirming the fact that her husband was an alcoholic. He felt uneasiness following the prohibition rule imposed in Bihar in April. Then, he was brought to Sadar hospital Samastipur once his condition started worsening. This was on May 3. He was referred to DMCH on May 4, and was discharged after one day (on May 5). Unfortunately, he died on his way from the hospital to his village. It is alleged in the latter it happened due to negligence in his treatment.
DMCH sources said to the press that her letter to principal secretary (health) and the CM secretariat has been forwarded to the hospital administration for inquiry. Parvati alleged and demanded compensation as per the provisions in Bihar. "Health department secretary Jitendra Shrivastav has sought a report from DMCH superintendent Dr SK Mishra on this issue," said a source to TOI.
Mishra said he has also sought report on this issue from Dr B K Singh, the head of the department of medicine, and Dr Upendra Paswan, nodal officer of the de-addiction centre in this regard. "Action will be taken after receiving report from the duo," Mishra said.