Pay 10,000 Doctors their Salary Dues: Gujarat HC slams State Govt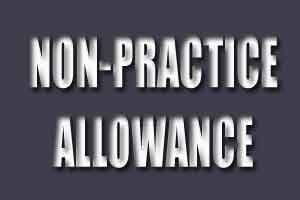 Ahmedabad: Granting major relief to over 10,000 doctors across the state, the Gujarat High Court has directed the state government to pay the government doctors their salary dues which are expected to be around Rs 1.25 lakh to Rs 2.5 lakh per doctor. The decision comes in the follow-up of a petition that was filed in 2016 where the doctors openly contended that thanks to the faulty calculation with regards to the Non practicing allowance (NPA), the doctors instead of getting a hike in salary ended up having their salary reduced.
The genesis of the problem goes back to the year 2004-2005 when the state government decided to remove the NPA from the calculations of basic pay and hence further computation of the Dearness Allowance (DA)
This move was immediately opposed by the medical fraternity, who further approached the high court, which asked the doctors to make their representation before the government. Meanwhile, in 2008, the government refused to restore the old position so far as NPA's inclusion in basic pay was concerned, causing the doctors to again move the court.
In 2016, Medical Dialogues team had reported that the Court ruled in favour of medical practitioners in ordering the government to correct its interpretation, adding NPA to Basic pay for calculations of DA. The state government had been directed to compensate the doctors for the lost payments for the year 2004-2009.
Read Also: NPA is a part of Basic Pay of government doctors: Gujarat HC to govt
DNA reports that subsequent to the order, the government failed to pay off the dues to the doctors, which led the Medical officers Association to file a contempt petition.Mahesh Kapadia and the association filed a petition with the court which had stated that between 2005 and 2009 the government had through faulty calculation not paid them DA as well as NPA.
Following the petition against it, the government in a response filed a special leave petition and made an argument that the dearness allowance calculation shown by the association was wrong and the doctors had no right to the NPA.
The division bench rebuffed the government's argument and directed the state to pay the doctors their arrears due to them.
The additional burden is expected to cost the government Rs 125 to Rs 250 crore, reports DNA.