Put Rs 10 lacs BG if you want to opt out of mandatory rural service in MP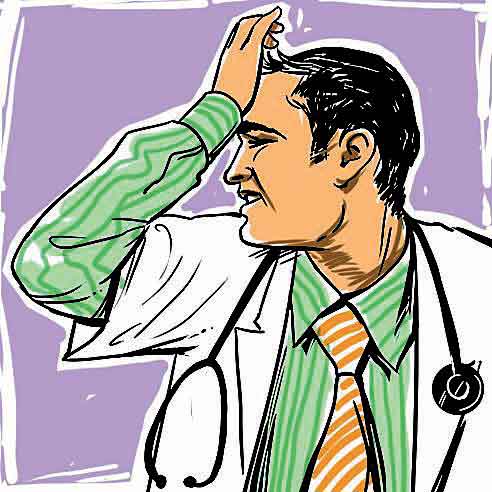 On behalf of the junior resident doctors, working in the various medical colleges in Madhya Pradesh, Madhya Pradesh Central JDA wrote to the Chief Minister, MP to apprise him  of the working conditions of the residents in respective hospital. The letter pointed out various short comings including lack of essential medical supplies, absence of security especially for the female residents, need for clean drinking water and sanitation, duty rooms looking like ruins, provision for 24-hours canteen, lack of hostel provisions, long duty hours, as well lack of adequate stipend for the work done. The letter also pointed out that the last revision of the stipend was done three years ago.

Another major issue pointed out the bond service, which is requires all M.B.B.S students to do mandatory rural posting for one year after the course. If any doctors choose to opt out of the rural service, then they have to submit a bank guarantee to the government, which stands at Rs 5,00,000 for general category, Rs 3,00,000 for OBC, 1,50,000 for SC/ST. Similar bond to rural service is thereBa after MD/ super speciality course as well with the bank guarantee amount rising upto Rs 10,00,000 for general category,  Rs 8,00,000 for OBC as well as  Rs 3,00,000-5,00,000 for SC/ST ( information provided by Dr Girish Chaturvedi, President MPC JDA). This is completely out of the pocket of any middle class student aspiring to become a doctor.

The letter asked the CM to intervene addressing to their demands.

Speaking to Medical Dialogues,Dr Girish Chaturvedi, President MPC JDA said " We are again going to submit a letter to the CM again on next Monday ( 14th September, 2015). To show solidarity to our cause, all junior doctors across the state are going to wear black ribbons from Monday Onwards."