Giant congenital nodular melanoma in a newborn- an unusual case report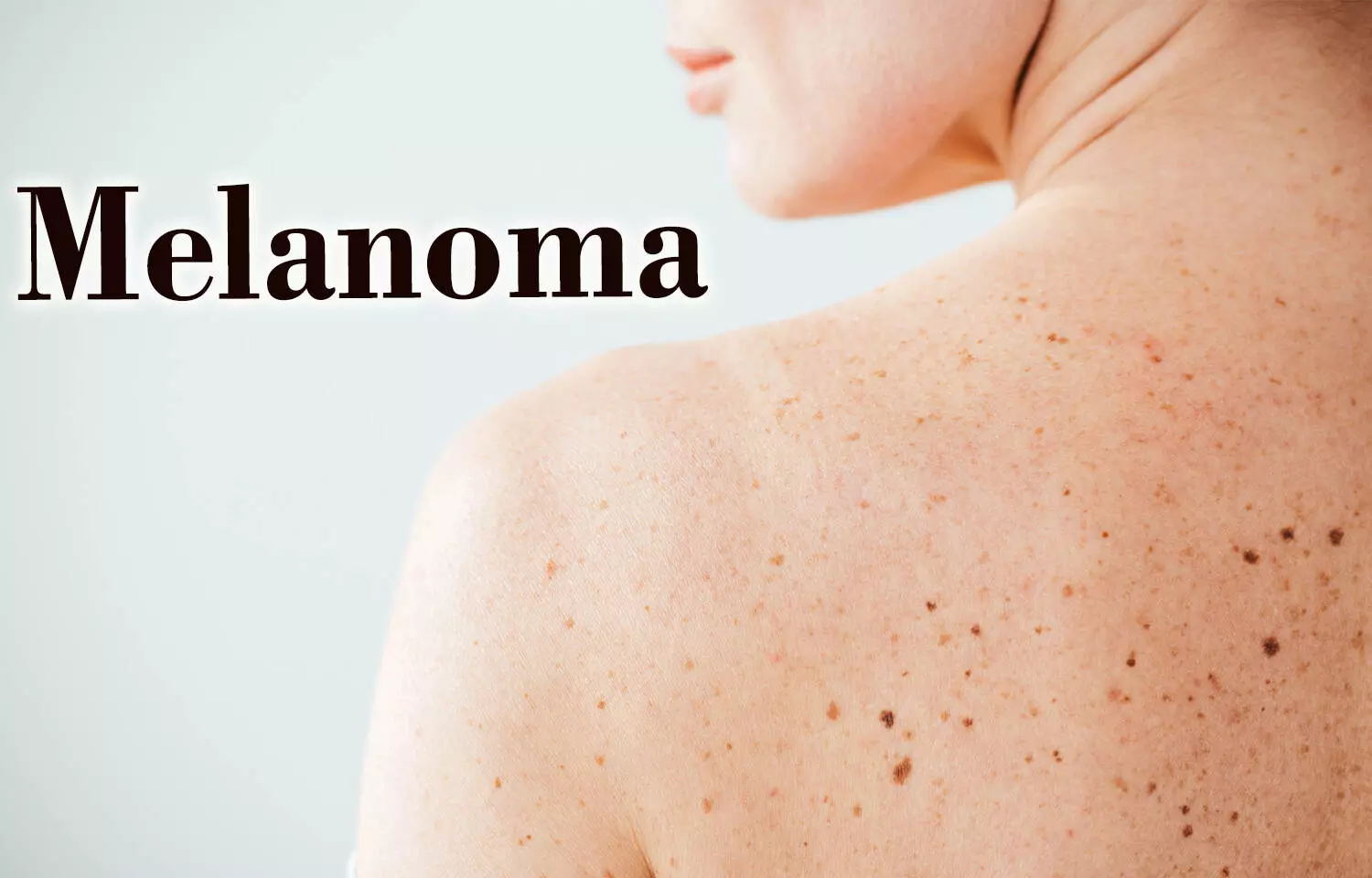 Dr Jun Zhou and associates from the Department of Pathology, Kunming Children's Hospital, Kunming, China recently revealed that it is extremely rare to see giant congenital primary nodular Malignant melanoma (MM) in utero in neonates.

The study is published in the BMC Pediatrics.
Malignant melanoma (MM) arises predominantly after adolescence and is uncommon in children. Congenital MM in newborns is even rarer with a dearth of published literature; as a consequence, there is no uniform standard for the pathogenesis and treatment for neonatal malignant melanoma.
Hence, the authors studied the case of a female neonatal patient with a giant congenital nodular MM, including its clinical, imaging, pathological and molecular pathological features. This case is the largest giant congenital primary nodular malignant melanoma in utero in neonates currently reported in China.
The patient was found to have a 2.97 cm× 1.82 cm×1.50 cm mass with a clear boundary at the right acromion in color Doppler ultrasound examination at 24 weeks of gestation. MRI demonstrated that the mass was located on the right shoulder and underarm in a lobulated appearance, and surrounded the right scapula which was deformed.
Clinical stage:IV(AJCC 8th Edition (2017)). α-Fetoprofein (AFP) by hematological examination: 1210ng/ml, NSE: 21.28ng/ml, LDH: 842U/L. The treatment plan of surgical resection of the tumor was made, and the diagnosis of neonatal congenital malignant melanoma was confirmed.
Immunohistochemistry (IHC): S-100 (+), HMB45 (+), Melan A (+), and Tyrosinase (+). Molecular pathological examination for BRAF V600E showed no mutations (Quantitative Real-time PCR, qPCR); And so were NRAS, C-kit (exons 9,11,13,14,17,18), and TERT (promoter locus, C228T and C250T) (Sanger sequencing). Non-surgical therapies were not carried out after the surgical resection of the tumor. After 6 months of follow-up, the child developed normally, and color Doppler ultrasound showed no obvious tumor growth or abnormality in the original tumor site.
Hence, the authors concluded that "It is extremely rare to see giant congenital primary nodular MM in utero in neonates. The pathogenesis, treatment and prognosis of congenital MM need further research. The diagnosis mainly depends on histopathology and immunohistochemistry, and it needs to be differentiated from malignant lymphoma and primitive neuroectodermal tumor."
The current treatment strategy for MM relies on the surgical excision of the mass. Research directed at molecular detection for genetic mutations would contribute to targeted therapy and better prognosis, they further added.
Source : BMC Pediatrics