Rare neurological presentation of PIMS-TS: Acute hemorrhagic encephalomyelitis- BMJ case report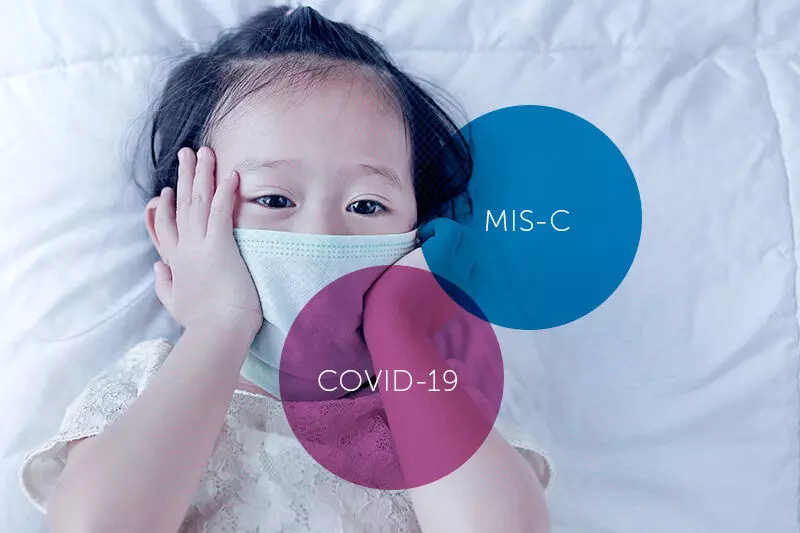 Pediatric multisystem inflammatory syndrome temporally associated with SARS-CoV-2 (PIMS-TS) is a novel disease, with varied clinical manifestations being reported from all over the world. Multiple neurological manifestations of PIMS-TS have been reported such as encephalitis, Gullian-Barre syndrome, meningitis and encephalitis previously, AHEM has been less commonly reported.
Dr.Prasanna et al have reported a very rare case PIMS-TIMS presenting as Acute Hemorrhagic encephalomyelitis in the latest issue of Journal of Pediatric Critical Care.
A one year old boy was admitted to PICU with history of fever,vomiting and decreased oral intake for 3 days. On examination child was irritable ,GCS of 11/15 with tachycardia, hypotension and absent peripheral pulses. System examination revealed mild hepatomegaly with absent meningeal signs. He was immediately started on fluid resuscitation with inotropic support, supplemental oxygen and other supportive measures.
Initial blood investigations showed marked neutrophilic leukocytosis(14,400/cumm), thrombocytopenia (40000/cumm) and elevated inflammatory markers(procalcitonin:9.9mcg/L and ferritin:>2000mcg/L). He also fulminant hepatic failure evidenced by deranged LFT. ABG was suggestive of severe metabolic acidosis with elevated lactate. Surprisingly his COVID IgM/IgG antibodies were positive along with positive dengue IgM antibodies.
Based on above findings a possibility of septic shock,PIMS-TS with MODS and dengue shock were considered and child was initiated on broad-spectrum IV antibiotics. Later on blood cultures were reported negative and screening ECHO was normal with no coronary dilations.
As child had fever more than 3 days,hypotensive shock,coagulopathy, no other focus of infection,elevated procalcitonin and positive COVID antibodies, a diagnosis of PIMS-TS was confirmed as per WHO criteria. After initiating IVIg(intravenous immunoglobulin) and pulse methylprednisolone child showed clinical improvement with stable hemodynamic, improving liver function tests and decreased procalcitonin.
On day 4 of PICU stay child developed a generalized seizure which was controlled with levetiracetam. He had fluctuations in sensorium hence MRI brain was done showing feature suggestive of ADEM. He was continued on pulse steroids and other supportive measures. Subsequently child had recurrence of fever spikes with decreased counts. Bone marrow examination ruled out possibility of hemophagocytosis. Cerebrospinal fluid (CSF) examination showed increased protein and polymorphic pleocytosis with a negative CSF viral panel,and pan bacterial PCR panel. In view of worsening sensorium, the child was intubated, mechanically ventilated and neuroprotective measures were initiated.
Electroencephalography showed generalized slowing, suggestive of encephalopathy.Repeat MRI brain showed features suggestive of hemorrhagic ADEM.With the worsening condition parents shifted child to another facility where child succumbed to the illness.
As presentation similar to inflammatory syndrome with CNS involvement in the early course of disease, the possibility of dengue encephalitis was considered unlikely in this case. Also Postinfectious ADEM associated with dengue virus (DENV‑ADEM) occurs later in course of the disease.
Hemorrhagic ADEM or AHEM is a rare entity forming around 2% of ADEM cases. Cases of SARS‑CoV‑2–associated AHEM have been reported in adults previously and this is the second reported case of hemorrhagic ADEM in India.
Authors conclude-"Although our patient showed good initial response to immunoglobulin and pulse steroids, further deterioration probably warranted early escalation of combination of immunotherapy.
Source:Journal of Pediatric Critical Care
Source : Journal of pediatric critical care