38% of children in ICU with Covid 19 needed ventilator support: Study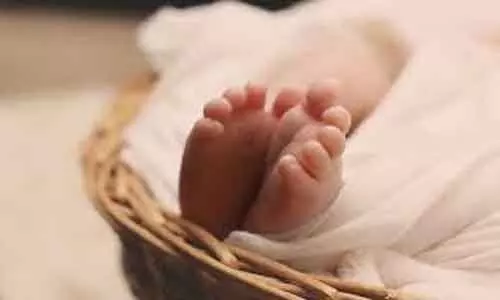 Researchers have found in a multicenter, cross-sectional study that eighteen (38%) of 48 COVID-19 patients younger than 17 years hospitalized in 14 pediatric intensive care units (PICUs) in the United States from Mar 14 to Apr 3 required mechanical ventilation. The study has been published in JAMA Pediatrics.
The recent and ongoing coronavirus disease 2019 (COVID-19) pandemic has taken an unprecedented toll on adults critically ill with COVID-19 infection. While there is evidence that the burden of COVID-19 infection in hospitalized children is lesser than in their adult counterparts, to date, there are only limited reports describing COVID-19 in pediatric intensive care units (PICUs).
The researchers conducted a study to provide an early description and characterization of COVID-19 infection in North American pediatric intensive care units (PICUs) focusing on the mode of presentation, presence of comorbidities, the severity of the disease, therapeutic interventions, clinical trajectory, and early outcomes. This cross-sectional study included children positive for COVID-19 admitted to 46 North American PICUs between March 14 and April 3, 2020. with follow-up to April 10, 2020.
Thirty-three patients (69%) were seriously or critically ill, and 12 (25%) needed drugs to regulate their blood pressure. Thirty-nine patients (81%) required respiratory support, and 21 (44%) received noninvasive ventilation. Six patients (13%) needed additional modes of ventilation or life support. Forty patients (83%) had significant underlying diseases, half with 1 comorbidity, 8 (17%) with 2 comorbidities, and 9 (19%) with at least 3 comorbidities. The patients ranged in age from 4 to 16 years, with a median age of 13.Nineteen patients (40%) had complex medical conditions with chronic dependence on technological support, such as tracheostomy associated with developmental delays or congenital abnormalities, while 11 (23%) had immune suppression or cancer, 7 (15%) were obese, 4 (8%) had diabetes, 3 each (6%) had seizures or congenital heart disease, and 2 each (4%) had sickle cell disease, chronic lung disease, or other congenital malformations.
The researchers concluded that this early report confirms that severe illness in children is significant but far less frequent than in adults. Prehospital comorbidities appear to be an important factor in children. We can be cautiously encouraged by the hospital outcomes for patients in this series, with an overall intensive care unit mortality at the end of our follow-up period of less than 5% compared with published mortalities of 50% to 62% in adults admitted to the ICU," the authors wrote.
These preliminary observations provide an important platform for larger and more extensive studies of children with COVID-19 infection.
For further reference log on to: JAMA Pediatr. Published online May 11, 2020. DOI:10.1001/jamapediatrics.2020.1948
Source : JAMA Pediatrics