Dupilumab reduces severe attacks in asthmatic children, finds study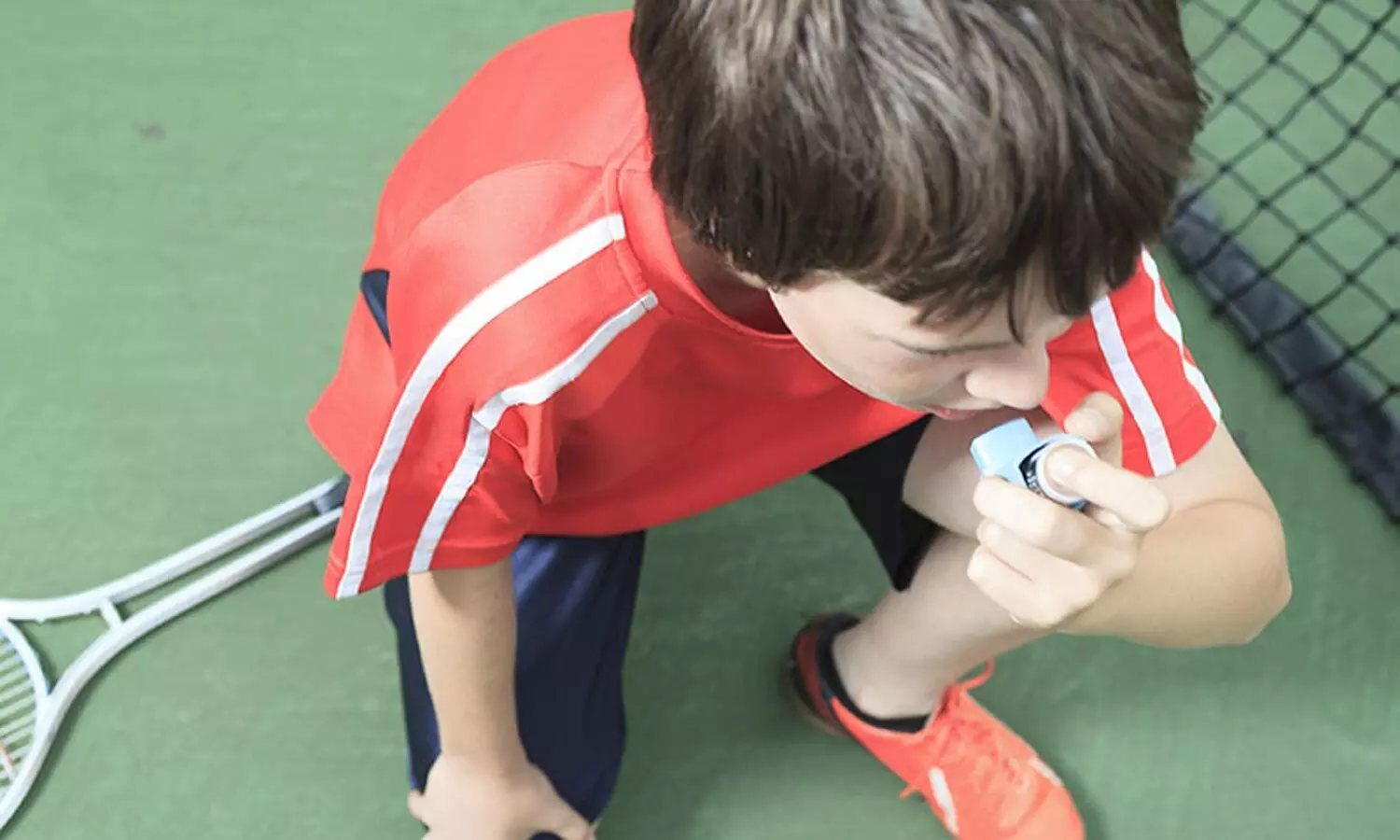 Delhi: Dupilumab (Dupixent) significantly reduces severe asthma attacks in children with moderate-to-severe asthma, finds a recent study.

The researchers at Regeneron Pharmaceuticals and Sanofi conducted the LIBERTY ASTHMA VOYAGE study to evaluate the efficacy of dupilumab in children 6 to <12 years of age with uncontrolled persistent asthma. The study is a phase 3, randomized, double-blind, placebo-controlled trial.

The study enrolled a total of 408 patients with 259 patients having a baseline EOS ≥300 cells/µl. Furthermore, 350 patients had markers of type 2 inflammation (baseline EOS ≥150 cells/μl or FeNO ≥20 ppb). Additionally, there was no minimum biomarker required for enrollment.
Dupilumab was used in addition to standard-of-care maintenance therapy of medium-dose inhaled corticosteroid (ICS) with a second controller medication. Dupilumab was also assessed in patients who used high-dose ICS with or without a second controller medication.
Patients were randomized in the ratio 1:1 to receive subcutaneously either dupilumab or placebo every 2 weeks during the 52-week treatment period. Those in the dupilumab cohort who were ≤30 kg received 100 mg of the injection, and those who were >30 kg received 200 mg.
Key findings of the study include:
Over the course of 1 year, the investigators noted a 65% average reduction in rate of severe asthma attacks in the population who had received 100 mg of the investigative drug.
The population who had received 200 mg saw a 59% average reduction.
0.24 (100 mg) and 0.34 (200 mg) events per year occurred in the dupilumab cohort versus 0.67 and 0.75 in placebo, respectively.
For the dupilumab cohort, significant improvement in lung function was seen as early as week 2 and was sustained for up to week 52.
At week 12, improvement in lung function compared to baseline increased by 10.15 and 10.53 percentage points.
For the placebo group, the improvement was only 4.83 and 5.32 percentage points.
A total of 83% in the dupilumab cohort experienced adverse events—versus 80% with placebo.
The most common events were injection site reactions (18% dupilumab, 13% placebo), viral upper respiratory tract infections (12% dupilumab, 10% placebo), and eosinophilia (6% dupilumab, 1% placebo).
The data further suggested that Dupixent, the fully-human monoclonal antibody, has the potential to be the best-in-class treatment option for this patient population.

"Dupixent is the only biologic shown in a controlled Phase 3 trial to improve lung function in children, which is generally consistent with results seen in the adolescent and adult trials. These positive data are especially encouraging for younger children who are struggling to manage their uncontrolled asthma." concluded the authors.
Source : LIBERTY ASTHMA VOYAGE study