High dose e-media use in children linked to adverse psychosocial behavior ;BMJ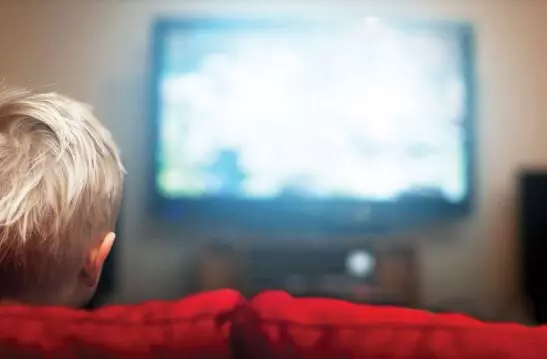 Increased screen time is largely affecting children's psychosocial well-being,claims the reports of a recently published study in BMJ Open.

"These risk factors seem to be significant in the long term, and are related to problems in children's socio-emotional development later on. Health professionals and paediatricians have an important role as communicators of the current research results on the safe usage time of e-media for families, and enhancing parents' skills as regulators of children's safe e-media use. More research is needed on the family conditions of high-dose e-media users."the team has opined .
High-dose use of e-media in young children can be a risk factor for the development of the child. Studies suggest that frequent e-media use in family households might interrupt parent–child interaction, which might cause problems in children's social-emotional development.Thus, high-dose use of e-media can also be related to the child's development, such as language development or development of social skills,which are important to children's psychosocial health. High-dose use can also develop into a behavioural addiction.
While studied less among children, according to a recent study, internet- or screen-based behavioural addictions appear as a child's persistent requests to access e-media and parents' unsuccessful attempts to control the use. It might cause problems with family members, such as parents and siblings, and lead to the loss of a child's previous hobbies and interests.
The World Health Organisation has published guidelines for the total screen time of children aged 2–4 years. The recommendation is a maximum of 1 hour per day for this age group.However, in previous studies, much higher amounts have been reported.
With this in mind, a research team aimed to assess the amount of e-media usage by preschool children and its associations with their psychosocial well-being. They studied longitudinal associations between e-media use at 18 months and psychosocial symptoms at 5 years of age, as well as cross-sectional associations between e-media use (programme viewing and electronic game-playing) and psychosocial symptoms at 5 years. Psychosocial symptoms—that is, internalising and externalising problems and inattention—were assessed at 5 years of age.
Longitudinal associations between e-media use at 18 months and psychosocial symptoms at 5 years of age were studied, as well as cross-sectional associations between e-media use and psychosocial symptoms at 5 years.
Between 2011 and 2017 in Finland,a study design was formulated with Children aged 5 years (n=699).Children's psychosocial symptoms were determined at the age of 5 years using the parent-reported questionnaires Five-to-Fifteen (FTF) and the Strengths and Difficulties Questionnaire (SDQ).
Key findings from the result have been highlighted –
Based on results, 95% of the preschool children exceeded the daily recommended use of e-media set by health professionals.
The results indicate that increased screen time at 5 years of age is associated with a risk of multiple psychosocial symptoms (OR 1.53–2.18, 95% CI 1.05 to 3.34, p<0.05), while increased levels of e-media use at 18 months was only associated with FTF peer problems (OR 1.59, 95% CI 1.04 to 2.41, p=0.03).
Moreover, high-dose use of electronic games at the age of 5 years seems to be associated with fewer risks for psychosocial well-being than programme viewing, as it was only associated with SDQ hyperactivity (OR 1.65, 95% CI 1.08 to 2.51, p=0.02).
"Children's social-emotional development is influenced by environmental factors, including e-media habits. Although children's e-media use patterns might not seem problematic when considering use on a daily level, they do have risks in the long term. Thus, health professionals play a key role in providing information for parents on the safe use of e-media devices in young children in order to protect their healthy development."the team concluded.
For the full article follow the link: Niiranen J, Kiviruusu O, Vornanen R, et al High-dose electronic media use in five-year-olds and its association with their psychosocial symptoms: a cohort studyBMJ Open 2021;11:e040848. doi: 10.1136/bmjopen-2020-040848
Primary source: BMJ