Stuffed Toys Pose Risk for Sleep Disorders in Children : Study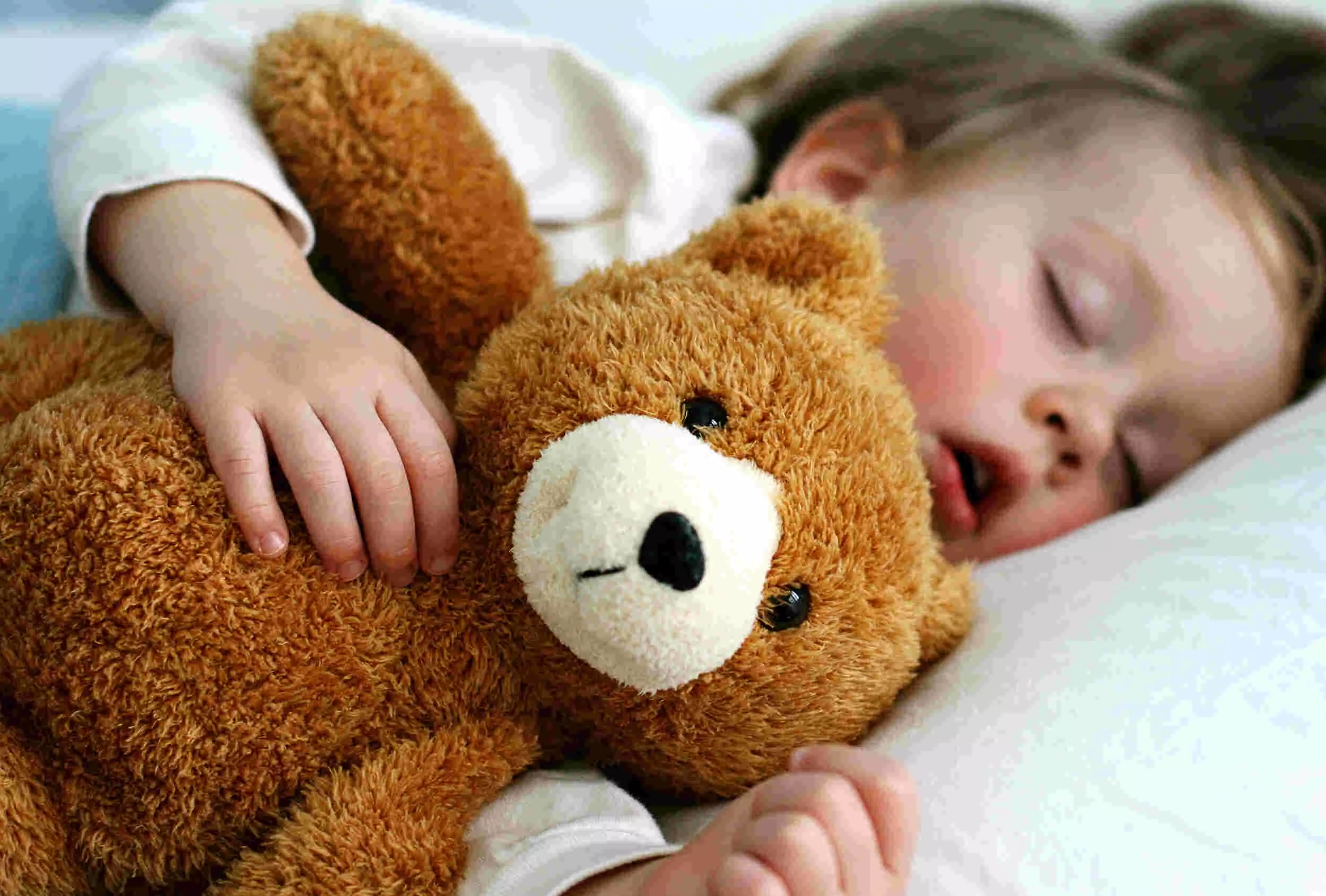 Sleep disorders have been reported to affect 13% of toddlers in India and also the relationship between snoring/obstructive sleep apnea and wheeze/asthma is well established. Preschoolers with recurrent wheeze have a high prevalence of sleep disordered breathing.
Jayagowri et al conducted a study to determine if indoor environmental characteristics and behaviors were also associated with respiratory infections and sleep disorders independent of wheezing in children. The findings were published in Lung India journal.
In this pilot study a total 0f 180 children aged 6 months to 5 years presenting to an outpatient department at tertiary centre in Pune,India were enrolled. Data were collected on the child's demographic information, environmental exposures, respiratory and sleep symptoms, and medication use. Sleep data were collected using a modified TuCASA questionnaire and health data were collected using a Modified International Study of Asthma and Allergies in Childhood questionnaire.
Key findings of the study are:
-Almost 50% (n = 94) participants reported having symptoms of wheezing in the last 12 months and 21% had occasional or frequent sleep problems in the past 12 months.
-It was noticed that wheezing was significantly associated with sleep problems; 73% of those with sleep problems had wheezing in the last 12 months.
-From the analysis researchers found that use of mosquito repellants, frequent agarbatti use, existence of fundus at home and sleeping with a stuffed toy were associated with higher odds of wheeze.
-The study confirms the previously observed association of wheezing with sleep problems and also reveals that sleeping with a stuffed toy may be associated with sleep problems independent of wheeze.
In the current study 18% of children slept with a stuffed toy.The study findings of the impact of stuffed toys on wheeze and sleep concerns are possible through the mechanism of increased exposure to dust mites present in the toys. Despite there being an awareness of dust mites causing wheezing and sleep‑related problems, efforts to reduce exposure to stuffed animals and the dust mite burden in the child's microenvironment have been lacking.
Authors conclude-:"The results suggest the need for further investigation of the potential causal associations between these environmental factors,wheeze and sleep disorders in young children."
Source: Sastry J, Agawane S, Rajan M, Black K, Laumbach R, Ramagopal M. The effect of the indoor environment on wheeze- and sleep-related symptoms in young Indian children. Lung India. 2021 Jul-Aug;38(4):307-313. doi: 10.4103/lungindia.lungindia_120_20.
Source : Lung India