Pfizer in merger talks with Botox-maker Allergan: Report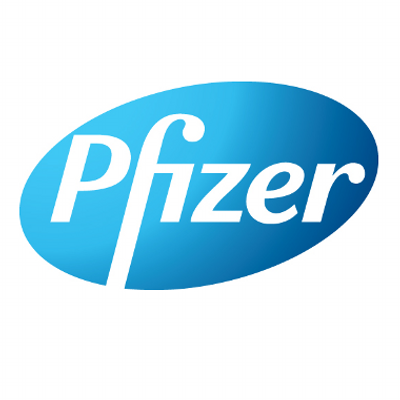 Pharmaceutical giant Pfizer Inc recently approached Botox-maker Allergan Plc to discuss what could be the biggest takeover deal this year, the Wall Street Journal said on Wednesday, citing people familiar with the matter.

The healthcare sector has seen an unprecedented wave of deals since early 2014, from large drugmakers buying up smaller rivals, to consolidation among makers of generic medicines and tie-ups between insurers.

A bid for Allergan, which has a market value of $113 billion, would be Pfizer's second attempt to acquire a European rival, following its unsuccessfully courtship last year of Anglo-Swedish pharmaceuticals group AstraZeneca Plc.

After six months of negotiation, AstraZeneca rejected Pfizer's final bid in May 2014. The potential for lowering Pfizer's tax bill by switching its headquarters from the United States to the United Kingdom was touted by Chief Executive Officer Ian Read as a key reason for the deal.

A takeover of Allergan could offer similar advantages given that the Botox maker is based in lower-tax Dublin. A US attempt to crack down on such tax avoidance deals led to the collapse of AbbVie Inc's bid to buy Shire Plc, but it is unclear whether those rule changes would preclude potential tax advantages from a Pfizer-Allergan deal.

"When you're the size of Pfizer, an acquisition like this may be the only choice you have in order to be able to move the needle for sequential growth...so the question now becomes, if not this, what, and if not now, when?" said WBB Securities' analyst Stephen Brozak.

Pfizer, which has a market value of about $219 billion, is the largest US drugmaker.

Allergan would give Pfizer, whose revenues are expected to slide 3.3 per cent this year, a boost in top-line growth. The Botox-maker's revenue is seen increasing 39 per cent this year, according to Thomson Reuters I/B/E/S estimates.

The merger talks are in early stages, and may not yield an agreement, while other details are unclear, the Wall Street Journal said.

Reuters was not immediately able to confirm the report.

Pfizer last month paid $15 billion to acquire US rival Hospira Inc. The US-based maker of such blockbuster drugs as Lipitor and Viagra was not immediately available for comment.

Allergan, which declined to comment, became the third-largest generic drugmaker in the United States after combining with Actavis in March.

Its chief executive, Brent Saunders, has been eager to do deals, having first orchestrated the sale of Forest Laboratories Inc, where he was initially CEO, to Actavis, then using the latter to seal the $66 billion purchase of Allergan.

Following the Actavis tie-up, Allergan sold its generic drugs business to Israel's Teva Pharmaceutical Industries

in July for $40.5 billion in cash and stock. And Saunders said after that he hoped to use those proceeds to do another large, "transformational" merger.

Both Pfizer and Allergan's shares were little changed after the bell on Wednesday. Shares of both companies have gained about 12 per cent so far this year.

In its first full quarter after the Actavis deal, Allergan reported second-quarter revenue of $5.76 billion, led by $632 million in sales of wrinkle blocker Botox. Other top-selling drugs include dry eye treatment Restasis and Alzheimer's drug Namenda.

Pfizer recently reported third-quarter revenue of $12.1 billion, including $1.58 billion for its Prevnar pneumococcal vaccines and $947 million for pain drug Lyrica.

While Pfizer wanted to buy AstraZeneca in part to boost Pfizer's pipeline of cancer drugs, a deal with Allergan would involve dermatology drugs and generics.