Pfizer receives Prestigious Dr Charles A. Sanders Life Sciences Award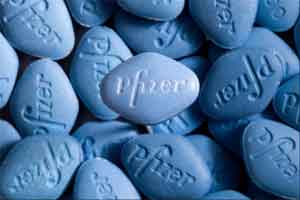 The CEO Roundtable on Cancer presented the Alliance for Clinical Trials in Oncology and Pfizer with the 2015 Dr. Charles A. Sanders Life Sciences Awards in recognition of their innovative and collaborative work on Project Data Sphere, LLC, an independent not-for-profit initiative of the CEO Roundtable on Cancer's Life Sciences Consortium.

"Pfizer is honored to receive this esteemed award," said Dr. Mace Rothenberg, senior vice president of Clinical Development and Medical Affairs and chief medical officer for Pfizer Oncology. "With initiatives like Project Data Sphere, I truly believe that we are at the threshold of an era of unprecedented collaboration that will help speed cancer drug discovery and development and bring new medicines to patients faster."

"Dr. Sanders and great organizations like the Alliance for Clinical Trials in Oncology and Pfizer embody the innovation and collaboration that is at the core of the CEO Roundtable on Cancer," said Chris Viehbacher, chairman of the CEO Roundtable on Cancer. "They are not only leading, but leading by example."

The Project Data Sphere data sharing platform (www.ProjectDataSphere.org) was launched in 2014 creating a novel library-laboratory for clinical trial research with the goal of advancing innovation in cancer research. In order to ensure that researchers can realize the full potential of clinical trial data, Project Data Sphere, LLC teamed with CEO Roundtable on Cancer member SAS, a leader in data and health analytics, to make state-of-the-art analytic tools freely available to all researchers within the Project Data Sphere environment.

The Alliance for Clinical Trials in Oncology received its award for demonstrating leadership that hastened the growth of theProject Data Sphere initiative by becoming the first National Clinical Trials Network (NCTN) group to speedily provide data to the initiative. Pfizer was recognized for its integral role in establishing the Project Data Sphere initiative as a pioneering data provider and for its role in actively encouraging others to participate in this unique data sharing initiative. Previous winners include AstraZeneca and Memorial Sloan Kettering Cancer Center in 2014, and Hogan Lovells, Sanofi and SAS Institute in 2013.

"As evolving research exposes the complexities of cancer cell biology, the need to be innovative in how we collaborate and share knowledge is ever more important," said Dr. Charles A. Sanders, Chairman of the Foundation for the National Institutes of Health. "We salute two great organizations that have risen to this challenge and that are leading the way for others."

"The Charlie" award was created in honor of Dr. Sanders, former chairman and CEO of Glaxo Inc., who previously served as the Chairman of Project HOPE and director general of Massachusetts General Hospital. Dr. Sanders has been a driving force behind the innovation leading to improved drug development and has helped chart the course for health education and medical research in the United States and around the globe.

The Charlie Awards were presented at the annual meeting of the CEO Roundtable on Cancer, held in Cary, NC, on December 3, 2015. During the meeting the organization's Board of Directors also announced the election of Robert A. Bradway, CEO of Amgen, as incoming Chairman, succeeding Christopher A. Viehbacher who concluded four productive years as chairman during which Project Data Sphere, LLC was launched and an international subsidiary, CEO Roundtable on Cancer-China, was established in China.