PGI Endocrinologist Dr Anil Bhansali nominated for prestigious BC Roy Award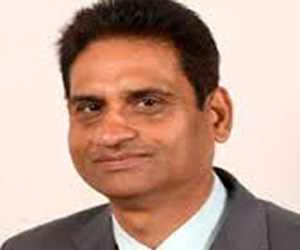 Chandigarh: The renowned medical professor and exemplary clinician, Dr Anil Bhansali of PGI, Chandigarh has been nominated for the prestigious Dr B C Roy National Award in the category of Eminent Medical Teacher, being given by the Medical Council of India.
Dr Bhansali presently heads the Department of Endocrinology at PGI Chandigarh. He is known for his contribution to the department including in setting up the newer assay technique for hormone estimation, state-of-art diabetic foot lab, and facilities for clamp studies. His Innovative Research was reported for the First Time in the World Literature Diabetic Striatopathy Diabetes Research and Clinical Practice 2017. His
research
interest belongs to the side of Diabetic Striatopathy , Diabetol & Metabolic Syndrome, Diabetic Hand, Diabetes and Metabo.
He was the President of the Endocrine Society of India and the Founder President of the Punjab and Chandigarh Chapter of Research Society of Study of Diabetes in India (RSSDI).
Read Also: Orthopaedic surgeon Dr Sanjay Desai nominated for Prestigious Dr BC Roy Award
This is not the first honour coming his way. In the past he has been the recipient of many prestigious awards and fellowship including Prof. M.N. Sen ICMR Award for Pituitary disorders, Prof. M. Vishwanathan Award for stem cell therapy in T2DM and, Prof. Shurvir Singh Award for research in diabetes, Dr. Deepak Banerjee Award, MNF Gold Medal Award for best research papers and Dr. P.N. Shah Memorial Oration Award for Metabolic Bone Disease.
He was also visiting professor to the University Of Graz, Austria. Dr. Bhansali's worked in the field of diabetes, particularly on stem cell therapy in Type 2 Diabetes and newer modalities in the management of diabetic foot have been highly appreciated. Autologous stem cells therapy in T2DM has shown promising results.
Newer development of off-loading systems, angioplasty and stem cells therapy in peripheral vascular disease had led to the development of a new centre for diabetic foot in the country. His work on a newer test for establishing diagnosis of T2DM that is HbA1c has been well received, as he was the first to provide this data from Asia.
This is the highest award that is bestowed upon a Medical person practicing in India & would be conferred by Hon'ble President of India on 1 July 2017 – Doctors day. The award was instituted in 1976 in memory of Dr Bidhan Chandra Roy, the second Chief Minister of West Bengal & the first President of the Medical Council of India (MCI).
Dr Bhansali told the Indian Express'' I feel honored and privileged that I have been selected for the prestigious Dr BC ROY National Award. I credit this achievement to my family members, patients and PGI institution, for being a part of my journey."