PMJAY-Ayushman Bharat launched in Tamil Nadu integrated with state scheme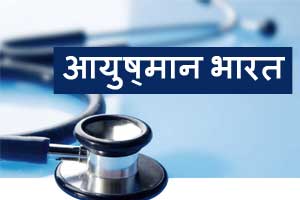 Chennai: Tamil Nadu government Sunday launched the Centre's ambitious health insurance project as an integrated initiative of the Chief Minister's Comprehensive Health Insurance Scheme (CMCHIS) in the state.
"In Tamil Nadu, the integrated scheme of CMCHIS with Pradhan Mantri Jan Arogya Yojana (PMJAY) was launched by Health Minister C Vijayabaskar," an official release said.
It is a fully state-funded scheme for providing cashless treatment in secondary and tertiary care hospitals for the poor and the underprivileged, the release said.
The release said Tamil Nadu government has announced that the state insurance scheme "will be suitably dovetailed" with the National Health Protection Scheme, launched by Prime Minister Narendra Modi at Ranchi in Jharkhand Sunday.
The state government had earlier signed a Memorandum of Understanding (MoU) for this purpose, it added.
The launch here was marked by the issuance of e-card and pre-authorisation approval for cashless treatment to 10 beneficiaries.
While 1.57 crore families were covered under CMCHIS, around 77 lakh poor families will benefit under the Central scheme, it said.
"As most of them are already included and being beneficiaries of CMCHIS, Tamil Nadu government has decided to implement the PMJAY scheme in association with it and to cover all the existing beneficiaries of 1.57 crore under the scheme to the same extent of Rs five lakh to ensure uniform benefit to all," it said.
Under the state scheme, the sum assured for each family was Rs.1 lakh every year for a total period of four years and for a total value of Rs. 4 lakh. In the case of certain procedures, the ceiling would be higher.