Police on Lookout for doctor accused of committing financial irregularities worth Rs 50 crore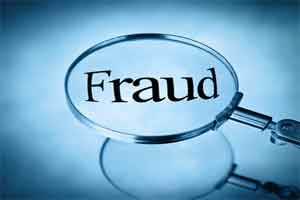 Raipur: Raipur police has issued a lookout notice against Dr Puneet Gupta, who is accused of committing financial irregularities worth Rs 50 crore during his tenure as the superintendent of a state government hospital in Raipur.
The accused doctor is the son-in-law of former Chhattisgarh Chief Minister Raman Singh, in a case of alleged financial irregularities.
"A lookout notice (LOC) has been issued against Dr Gupta, who is on the run, to ensure that he is not able to leave the country," Raipur Superintendent of Police Arif Sheikh informed PTI. "Earlier, two notices had been issued against Gupta seeking his statement in the case, to which he did not respond," the SP said.
Medical Dialogues had earlier reported that on March 15, a case was registered against Gupta for allegedly committing financial irregularities to the tune of Rs 50 crore when he was the superintendent of DKS Post Graduate Institute and Research Centre, Raipur.
Read Also: Ex-Medical Superintendent of PGI Raipur booked for Rs 50 Crore Fraud
Incumbent superintendent of DKS hospital Dr Kamal Kishore Sahare had lodged a complaint in this regard. In his complaint, Sahare said that a probe committee had found that Gupta allegedly misused his position and committed a fraud of Rs 50 crore.
After the Congress was elected to power in the state assembly election recently, Dr Gupta was shifted from DKS Hospital to Raipur Medical College as Officer on Special Duty (OSD).
Read Also: Police raid at Hospital run by Ex-Medical Superintendent of PGI Raipur
However, in February, he resigned from the government service after a case was registered against him by a Congress leader in connection with the alleged fixing of Antagarh Assembly by a poll held in 2014 during the previous BJP regime in Chhattisgarh.
Gupta's father-in-law and BJP national vice president Raman Singh had recently claimed that the police's action was politically motivated, and the case would not stand in the court.