Poona Hospital: Senior dentist hangs himself in the recess room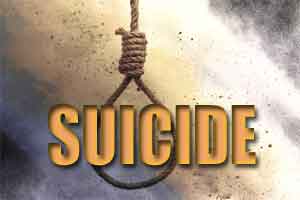 PUNE: A 63-year-old senior dentist, Dr Shashikant Bam, allegedly committed suicide on Monday morning by hanging himself in the recess room meant for doctors at the Poona hospital.
Dr Shashikant, a resident of Market Yard,  was working as a senior consultant
dentist
in the Poona Hospital for the past 15 years. On Monday morning, he was found hanging in the premises of the Poona hospital. His hanging body was discovered by a worker at the premises who then alerted the concerned authorities.
As reported by the PuneMirror, the biometric record displayed that he arrived at 5:30 am. He went to the recess room for doctors where he allegedly hanged himself.
"He was found hanging from the ceiling of the room by the hospital staff," a police official informed.
Shirkant Shinde, Senior police inspector attached to the Vishrambaug police station informed
PuneMirror
regarding the case. "During the investigation, a suicide note was retrieved from his pocket. Dr Bamb has written that no one should be held responsible for his death. He has committed suicide due to depression. A case has been registered and investigations are on underway. The body was sent for post-mortem," he stated
The post-mortem reports confirmed that it was a case of hanging oneself. A case has been registered in Vishrambaug police station for further investigation.
One of the officials on condition of maintaining the anonymity told Mirror, "Everyone in the hospital was shocked after the suicide came to fore. The doctors' recess room is accessible through the biometric. Monday was Bamb's first consulting day of the week at the hospital," he further added that the reason behind this act is unknown and the room was sealed soon after the body was taken out by the police.