PPP in primary healthcare brings encouraging results in Rajasthan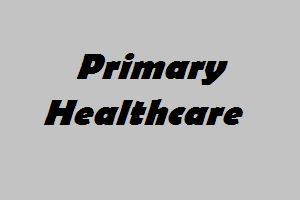 New Delhi/Jaipur: A glucometer that scans retina, a mammogram that allows diagnoses of breast cancer without touching, a medicine vending machine and low-cost diabetes testing strips are some of the medical innovations changing the face of primary health care system in Rajasthan.

These apart, cleanliness, availability of staff and medicines and behavioural change among doctors and medical staff has resulted in more patients preferring to go for treatment at several primary health centres (PHCs) and sub centres (SCs) in 16 blocks across 12 districts.

SCALE Rajasthan, a government initiative to rope in private partners to supervise administration at some of its "worst-performing" health centres in remote areas, has seen the number of patients being treated rising two fold in the last six months.

Of the total 2,080 PHCs, the government had, on a pilot basis, handed over the supervision and administration of 30 PHCs and 153 sub-centres to Wadhwani Initiative for Sustainable Healthcare (WISH) which took over the charge around six months ago.

These PHCs and SCS are spread across 16 blocks in 12 districts of Rajasthan including some in the "hard areas" where the state government also found managerial task tough, Dr B R Meena, Director Public Health, Department of Medical Health and Family Welfare, said.

"To begin with, cleanliness is a major change. The moment you reach the health centre, the change is evident. Both inside and outside, the premises are very clean. Also there is a behavioural change in the doctors and the medical staff. They are more courteous in their conduct with the patients," Meena said.

"The health centres given to WISH were all in hard areas. They were difficult to reach and the government's performance was weak in these areas. The outpatient department (OPD), in contrast with the past, now sees more patients," Meena said.

On what made it tough for the government to reach out to the patients in these areas, he said, "Not many were willing to work in such remote areas. The doctors would remain absent or seek transfers. Some would even approach MLAs or other politicians to get transferred....

"On the other hand, since WISH undertook the supervision of these PHCs and SCs, the presence of doctors and medical staff has gone up. The conditions have improved. They keep them motivated and also monitor their presence and performance. That is a major change," Meena said.

WISH founder donor Sunil Wadhwani said there were several challenges when they took up the task.