Practo Acquires Genii, Seeks further expansion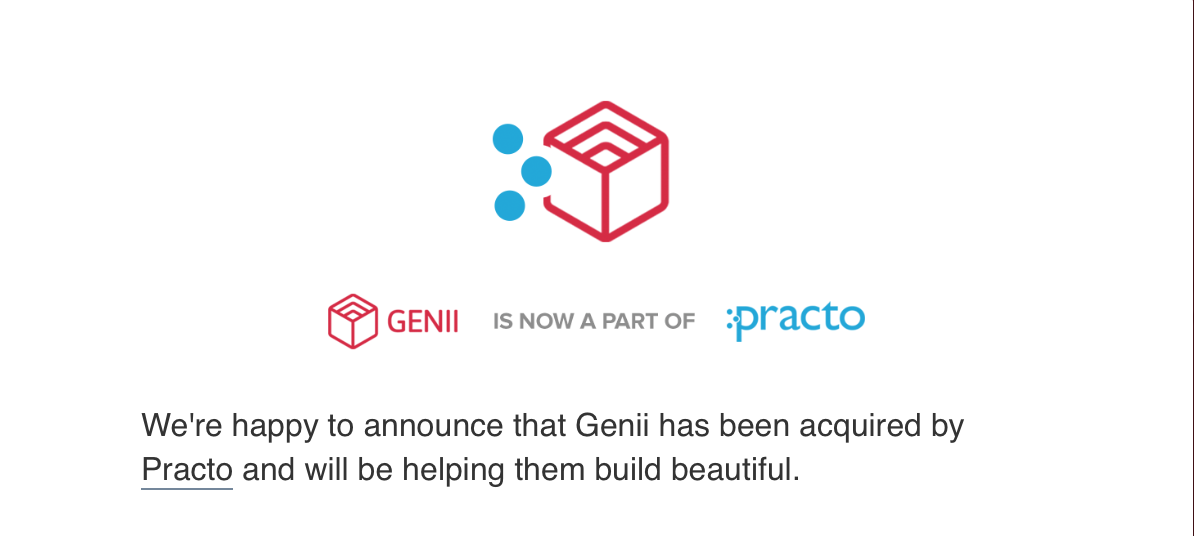 It seems like a year of expansion for Practo. After acquiring the Digital fitness solution startup Fitho in the month of April, Practo has just announced its acquisition of Genii, an product outsourcing firm that specializes in building bespoke e-commerce portals and SaaS platforms across retail, media, finance and other sectors.
While the amount and structure of the deal is still unknown, Practo announced that team of Genii will now become a part of the Practo group leading its product teams and help it to get into the enterprise space with products focused around hospitals, diagnostic centers and other medical facilities.
"We believe acquisitions are a fantastic way to add world class, like-minded talent to our team. It gives us a fast way to scale and the ability to further accelerate our roadmap. We continue to look at acquiring great talent and technology," Practo Founder and Chief Executive Shashank ND said.
Practo had started in the year 2009 by two Alumni of NIT Surathkal, Shashank ND and Abhinav Lal, as a doctor search engine for patients, as well as with an add-on of Practo Ray, a practice management solution for doctors managing patients and digital healthcare records.
Genii, founded by Varun Vohra and Aditya Anand, on the other hand is a product outsourcing firm with domain experience building bespoke e-commerce portals, SaaS platforms across retail, media, finance and other industries for clients including Axis Bank, Mediassist, Economic Times, HDFC RED and others.
This news comes just days after Practo announced the
addition of diagnostic center search
to its portal and app. Practo is now looking at a fast scale expansion with acquisition of companies in Middle-East Africa and Latin America as well.