Pregnant woman alleges being administered MTP medicines at Jaslok Hospital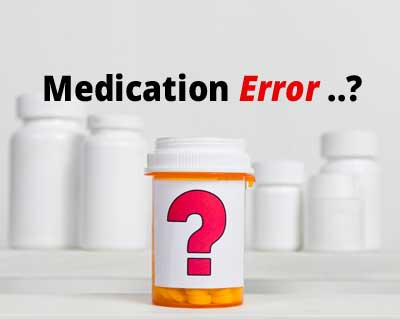 Mumbai: A prominent hospital, has been mired in controversy after medical board has been set up by the government to investigate a case of alleged medical mix-up at the hospital, which led to a pregnant woman  being administered MTP medicines

A medical board has been set up at JJ hospital to investigate a medical negligence case, where a woman lost one her twins after allegedly being administered medicines meant for medical termination of pregnancy.The incident goes back to the the month of February 2017, when a pregnant patient, dentist by profession, was admitted to Jaslok Hospital for routine investigations. According to a report in , Dr Tarannum Wasif Khan , who was in the 25th week of pregnancy, alleged that she was administered Misoprost tablet, which is used for termination of pregnancy, instead of Microgest, which prevents early labour. As a result she went into labour in a few hours and had to go C-section during the night.  Post the surgery, one of her twins died after developing breathing complications. The other spent nearly three months in the hospital's Neo-natal Intensive Care Unit, according to her complaint

In her complaint with the police , the dentist has stated that when she checked her prescriptions on February 14 she realised that the cause of premature delivery was wrong administration of medicine. "I remember the strip the nurse gave me had four tablets. Microgest, which my doctor Dr Purnima Satoskar had prescribed, is a six-tablet strip. I later found out that it is Misoprost that comes in a four-tablet strip," she said. It is reported that she first filed a complaint with the hospital on February 15, and then with the police when the internal inquiry set up by the hospital did not find any lapses

Hospital's Response

Dr Tarang Gianchandani, CEO of Jaslok Hospital, on Wednesday told Mumbai Mirror that an internal inquiry did not find any lapse on the part of its medical staff in the case. She said that while there was a patient admitted with the hospital for medical termination of pregnancy, she was not on the same floor as Dr Khan and thus there was no possibility of a mix-up in administering medicines. "I have full sympathy with the patient. We did everything possible to save the other baby. Both mom and the baby were discharged from the hospital hale and hearty. The patient's family demanded that we waive off the entire bill on account of negligence on our part that led to the death of the other baby. But since there was no negligence, why should we waive the bill off," she said.

"To avoid such mistakes with identical medicines, we have prepared guidelines so that no one is confused. In this case I have a full sympathy with the patient. In fact we saved the other twin and she was discharged from the hospital hale and hearty. The patient's family wanted us to waive off the entire bill on the basis of negligence, but there was no negligence," added Dr. Gianchandani. "Investigation is on in this case, let the report come," she added.

The Medical Board at JJ Hospital has  set up a committee of specialists to investigate Dr Khan's case. The committee consists of experts from forensic, medicine and gynecology and an anesthetist – and will submit its report to the Gamdevi police.