Pricing, FDI, "Make in India" important initiatives in pharma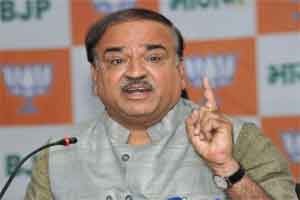 Union Chemicals and Fertilizers Minister Ananth Kumar said pricing regulation, FDI policy and 'Make in India' campaign are the important initiatives taken up by the Narendra Modi government for the pharmaceutical sector.


"The union cabinet has given its approval to amend the existing FDI policy in the pharmaceutical sector in order to cover medical devices. The cabinet has allowed FDI up to 100 per cent under the automatic route for manufacturing of medical devices subject to specified conditions," he said at the India Pharma & India Medical Expo 2016 here.

Ananth Kumar said drugs and pharmaceuticals sector attracted cumulative FDI inflows worth $12,813.02 million between April 2000 and December 2014, according to data provided by the department of industrial policy and promotion (DIPP).

The expo, supported of the commerce ministry, EEPC and Pharmexcil, hosted buyers from 18 nations.

Jointly organised by the department of pharmaceuticals and industry body Federation of Indian Chambers of Commerce and Industry (FICCI), the expo saw participation from 60 CEOs, 50 senior officials from embassies and consulates and over 100 international delegates among others.