Private clinics in Telangana district raided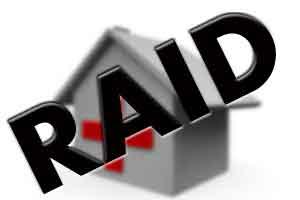 A private hospital at Narayanapet in Mahbubnagar district in Telangana has been raided by Medical Health officials and the Revenue Department.

It was a late night raid in order to investigate and seize records related to illegal abortions allegedly being conducted at the hospital. The initial reports by the health officials also revealed that the private clinics in the district were involved in the act of sex determination tests, and doing abortions at the centre.

As reported by Hans India, according to Additional District Medical officer Dr Sridhar Reddy, based on a tip-off received by District Collector Dr TK Sridevi, a team of officials conducted the raids and confiscated patients' registers, casesheets, details about surgeries conducted and hospital registration records.

Also as further implied in the news report, an abortion of a tribal woman belonging to Vootakunda Thanda in Narayanpet Mandal was stopped during the raid. She had been given anesthesia after she opted for abortion as she already has two girls.

The investigating team of the officials now plans to go to nearby villages and enquire with the patients who had reportedly undergone abortions and will submit investigation reports to the DMHO.

The government had banned pre-natal sex determination tests, however, the couples are still going to private scanning centers for sex determination tests.