Private hospital accused of referring dead patient to AIIMS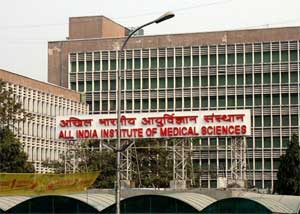 Rajgir: In a shocking incident, a private hospital referred a patient to All India Institute of Medical Sciences (AIIMS) in the state capital despite her death at the hospital under Biharsharif police station area in Nalanda district today.
Sources said that the private hospital located in Nala Road locality referred an accident victim to AIIMS in the state capital even she died at the hospital itself.
Sources said, when family members of the deceased started protesting against it, police personnel reached the spot and pacified them.
The officer-in-charge of Bihar sharif police station Virendra Yadav said that family members of the deceased woman had not lodged any written complaint in this regard.
As it is, one Deokant Devi, a native of Shahjadpur village under Atari police station area in Gaya district was on way to Bhojpur on a motorcycle during Raksha Bandhan (August 26) when the vehicle met with an accident. The woman, who was critically injured in the mishap, was admitted to the private hospital.
Sources said, the woman`s family had spent Rs 2 lakh on the treatment of woman at the hospital.