Protestors demand judicial probe in Dialysis deaths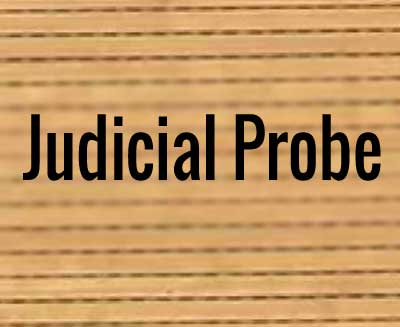 Puducherry: Activists of the political and civil society organisations staged protest urging a judicial probe into the death of three patients due to power failure while they were undergoing dialysis in the Indira Gandhi Medical College and Research Institute.
Opposition All India NR Congress (AINRC) activist led by former MLA V Bhalan staged a demonstration near the government medical college hospital.
Condemning the incident, AINRC leader Bhalan demanded that a judicial inquiry should be instituted into the incident in which three people lost their lives due to power outage when they were undergoing dialysis. He also urged that matter of medical negligence should be probed and action should be taken against the people responsible for the death.
The AINRC activists demanded that the compensation should be enhanced to Rs 50 lakh per persons.It may be recalled that health minister, Malladi Krishna Rao had already revealed that an experts panel will be constituted to probe the death of three patients at the hospital.
The government had also announced a compensation of Rs 5 lakh each to the kin of the deceased. Susheela (75) of Kathirkamam and Amza (58) of Veeman Nagar and Ganesan (55) of Gandhi Thirunallar is the third patient, died following power supply failure to the hospital while they were undergoing dialysis.
In a separate protest demonstration, DYFI and SFI activists also staged demonstration demanding a probe and seeking enhanced compensation of Rs 15 lakh to the deceased. Nearly 15 of the organisations 'cadres were arrested by the police.Federation of Peoples' Rights leader, Sugumaran charged that probe should be held on whether there was negligence in administering treatment to the patients.
Stating that the incident happened world Kidney day celebrations were held, Sugumaran said criminal cases should be filed against the top authorities of the government medical college.
He said the government should take steps to enhance the compensation to Rs 25 lakhs per patients. Sugumaran said memorandum will be submitted to the ministries concerned in the Union government and national human rights commission.
BJP state unit president V Saminathan, in a statement said the government should spent fund on procuring more dialysis machines and power back facilities instead of spending on purchasing luxuary cars for the officials. He demanded that proper inquiry should be held and take steps to take action against all those responsible for the death of patients. He also urged to recruit more specialised experts in treating ailments affecting kidney, heart etc,.