Provide free treatment to cancer patient: HC tells AIIMS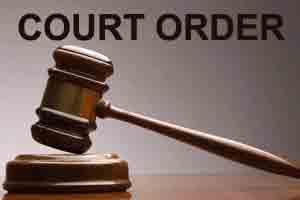 New Delhi: The Delhi High Court on Wednesday directed AIIMS to provide free of cost necessary treatment to a blood cancer patient till the next date of hearing in July.
Observing that the patient's petition was a "mercy petition" to the high court and it was the duty of the court to help the patient, Justice I.S. Mehta asked the All India Institute of Medical Sciences (AIIMS) to provide free treatment to the patient till July 9, when the court will again hear the matter.
The court's direction came on a plea by Anand Kumar Morya, who sought direction to the hospital to provide free and continuous treatment to his brother, a blood cancer patient.
The patient, 30-year-old Satish, has been undergoing chemotherapy at AIIMS and his family has already spent around Rs.3 lakh on treatment, and cannot afford further treatment, advocate Ashok Agarwal told the court.
In his plea, Morya said his brother Satish, a resident of Mathura who ran a photocopy-cum-lamination shop, was diagnosed with Burkitt's Leukemia, a form of blood cancer, in March, barely three months after his marriage.
Due to his condition, the shop had to be closed down and machines sold off to bear the cost of treatment, said the plea.
Satish's father, a Class 4 railway employee with a monthly salary of Rs.12,000, was now the sole earning member in a family of six, it said.
The patient's father has exhausted all his savings on the treatment, and even his provident fund account is left with a meager balance of Rs.24,550, said the petition.
"They (the family) have been given an additional expenditure estimate of Rs.6 lakh recently, which they are unable to bear. The petition thus seeks continuation of treatment at AIIMS free of cost in order to save Satish's life," it said.
The plea said the family was not in a position to bear the expenditure and, under such circumstances, Satish's chemotherapy was likely to get interrupted. Discontinuation of treatment would lead to an anomalous situation by reversing the gains of treatment already given. This will ultimately endanger the patient's life.
Pointing out that Satish has been responding well to the treatment and his condition has improved, the plea said the family had, in representations on May 1 and 13 to the AIIMS director, requested free continuation of treatment, but no response has been received so far.