Hindawi case report highlights the complexities of Body dysmorphic disorder.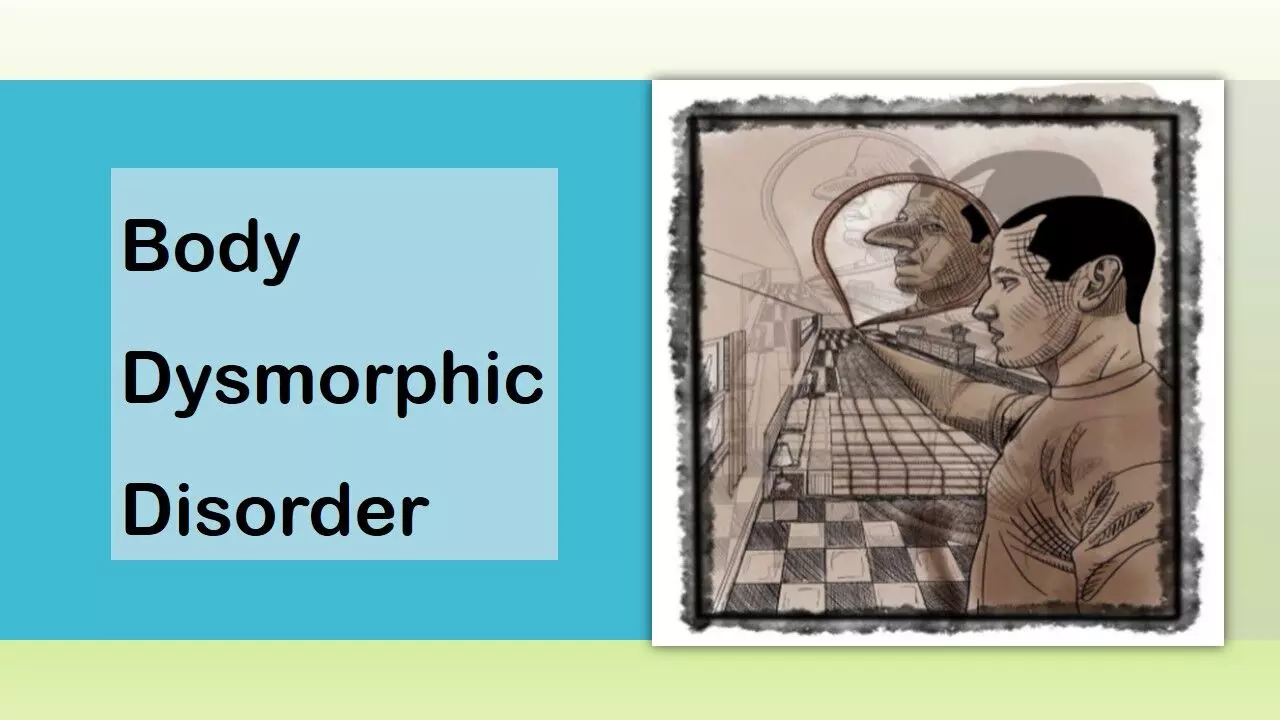 Body dysmorphic disorder (BDD) is a psychiatric condition in which a patient is concerned about their physical features such that they feel deformed, repulsive, or unattractive when in fact this is not an accurate perception. Zachary A. Koenig et al in Hindawi Journal report a unique case of a 40-year-old female admitted for treatment of ongoing depression and suicidal symptoms. The peculiar constellation of symptoms prompted evaluation for body dysmorphic disorder and subsequent targeted treatment. This case report highlights the complexities associated with diagnosing body dysmorphic disorder and the treatment for patients who present with coinciding suicidal behavior.
Given the repetitive behaviour, BDD is comorbid with other psychiatric conditions including unipolar major depression, social anxiety disorder, substance use disorders, obsessive-compulsive disorder (OCD), and eating disorders, 80% experienced suicidal ideas and 24-28% attempted suicide.
BDD goes undiagnosed due to multiple reasons. Patients may experience shame and embarrassment about their symptoms, or they desire nonmental health treatment such as cosmetic surgery. Patients often have a poor prognosis due to the lack of insight.
A 40-year-old female self-reported with a 4-month history of suicidal ideation and new onset plan to commit suicide via overdose on prescription medication. The patient reported gradually increasing feelings of tiredness, hopelessness, and self-loathing, as well as anhedonia, increased appetite, and diminished libido.
Columbia-Suicide Severity Rating Scale (C-SSRS) revealed the patient to be high suicidal risk. The patient was interactive and showed no outward signs of distress. She admitted to using alcohol and marijuana.
During her inpatient hospitalization, it was revealed she had a dysfunctional relationship with her mother, which led to feelings of bodily defects in regard to body shape beginning at age 8 years. She noted the size of her thighs and abdomen in relation to her peers as her primary concerns. She routinely engaged in mirror checking.
These feelings persisted into adulthood and carried with them other comorbid psychiatric conditions. She began experiencing symptoms of depression at age 15, including suicidality. She stopped attending events where crowds would be involved because she felt judged by strangers; which led to personal and professional impairment.
Shortly thereafter, she started having intrusive thoughts about the state of cleanliness of bathrooms and kitchens. She admitted to repetitively cleaning the areas for greater than an hour at a time and had to scrub surfaces an even number of times. At age 40, the symptoms of her psychiatric conditions were exacerbated and compounded with suicidal ideations.
The patient was subsequently diagnosed with body dysmorphic disorder with good insight, OCD with good insight, and mild alcohol use disorder. She began treatment with sertraline 50 mg daily but was transitioned to escitalopram oxalate 10mg daily after she experienced gastrointestinal discomfort. She attended group therapy, received exposure and response prevention therapy, cognitive behavioral therapy interventions, and was provided psychoeducation on distress tolerance skills and behavioral activation.
She was introduced to the rubber band technique to break habitual behaviors and stop negative thoughts. Her week-long stay in the inpatient psychiatric unit did not involve any acute exacerbations, and she was discharged to home.
BDD is a frequently encountered and debilitating illness that appears in an amalgam of clinical settings. This disorder can cause horrendous suffering and poor functioning in many aspects of life. It is important to recognize characteristic symptoms that prompt investigation of BDD rather than assume other conditions are responsible for the patient's current presentation. This will lay the foundation for implementing an appropriate treatment regimen targeting BDD specifically. In turn, other psychiatric conditions may be mitigated or disappear entirely.
Source: Hindawi Case Report in Psychiatry: https://doi.org/10.1155/2021/6636124