Isotretinoin for acne not a contraindication in major depression, Hindawi case report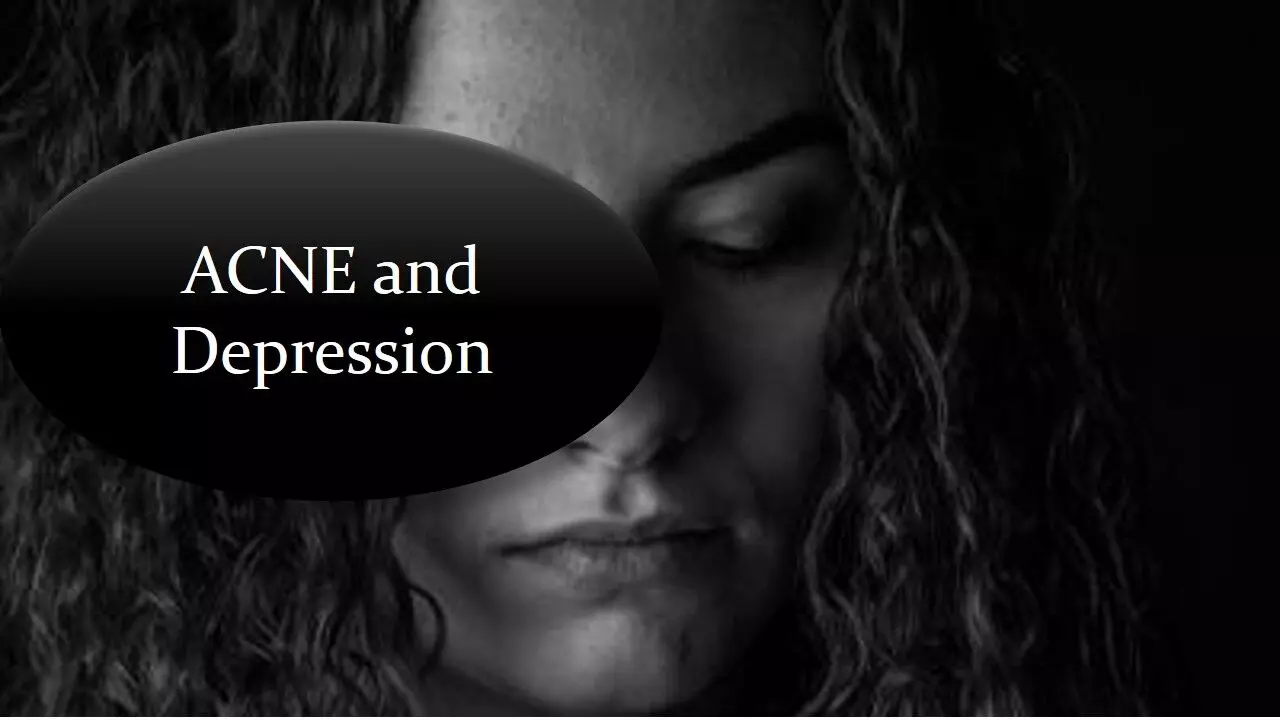 Isotretinoin is wonder drug for acne treatment it's side-effects such as the proposed relationship between isotretinoin and increased suicidal ideation, remain significantly debated to date. A case report published in Hindawi Journal by DeLuca et al. describes a teenage female presenting with active suicidal ideation secondary to severe acne vulgaris while concurrently undergoing treatment with isotretinoin. The patient's suicidal ideation improved as her acne started healing while she was still on isotretinoin. This suggests that clinicians should not deter from using this drug in depressed patients if the underlying acne is a major contributor to depressive symptoms.

The authors of this case report have explored the current literature and provide recommendations for patients whose underlying core contributor of major depressive disorder and suicidal ideation were rooted in the debilitating effects of severe acne vulgaris.
A teenage female with a past medical history of severe facial acne vulgaris and major depressive disorder with multiple suicide attempts and hospitalizations presented to the psychiatric emergency department. Depressive symptoms of anhedonia, as well as feelings of hopelessness, helplessness, and worthlessness. Her mood was described as "sad," and she endorsed passive suicidal ideation without a plan of execution.
The patient reported that her suicidal ideation was largely a result of her severe acne vulgaris. Physical examination was remarkable for superficial, self-inflicted cuts that were present diffusely on her bilateral forearms. There was no reported family history of medical illness, psychiatric illness, or proposed genetic predisposition to disease.
Previous attempts to manage the patient's diagnosed major depressive disorder involved psychotropic trials of sertraline, escitalopram, fluoxetine, and duloxetine, which yielded negligible clinical improvement. 1st episode was present 2 years back. Four months prior to her presentation, however, the patient's dermatologist started her on isotretinoin at a dose of 70mg daily.
Patient reported that her improved skin provided her with an increased level of confidence. The patient was started on cognitive behavioral therapy while inpatient and her medications were reviewed. The decision was made to continue the patient on isotretinoin in the setting of improving acne vulgaris with subsequent elevation in the patient's mood.
Upon follow-up, the patient was psychiatrically stable and doing well. Of note, the patient's acne vulgaris was noted to be markedly improving throughout her follow-up appointments and isotretinoin was eventually discontinued by her dermatologist. Psychiatrically, the patient continued with her outpatient cognitive behavioral therapy, as well as with pharmacotherapy in the form of a single antidepressant for the management of her major depressive disorder.
The beneficial effects of isotretinoin typically occur after approximately four to six months of treatment. The patient presented four months into her course of treatment, so consideration was given as to whether or not therapeutic efficacy had peaked. However, reflecting on the patient's improving mood prompted the authors to consider the possibility that addressing the underlying root contributor of the patient's distress—acne vulgaris—would significantly improve her major depression.
After conducting a thorough literature search, authors propose that as a significant contributing factor to major depression and suicidal ideation, the treatment of severe acne vulgaris with isotretinoin should not be readily excluded as a result of the proposed association between its use and increased suicidability.
Spurce: Hindawi Psychiatry Case reports: https://doi.org/10.1155/2021/9942327