Videogames promote aggressive behaviors among children and adolescents, says APA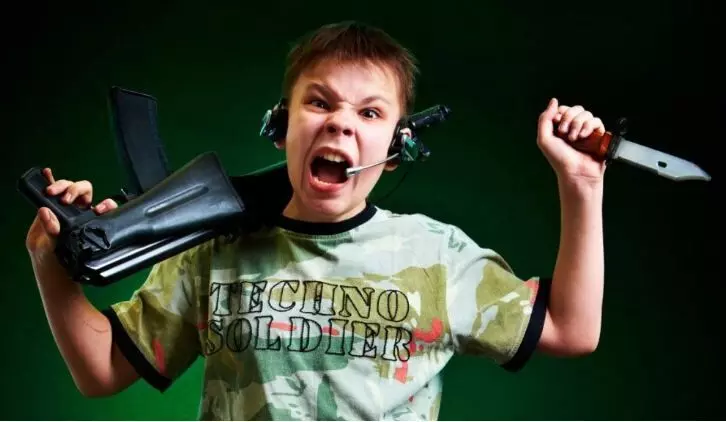 According to recent findings presented during the American Psychiatric Association annual meeting, held virtually from May 1 to 3, 2021, videogames may negatively affect children and adolescents by promoting aggressive behaviors.

Video games (VGs) are among the most popular recreational activities of children and adolescents. VG contents are often violent, requiring the player to overtly injure or kill "enemies" to progress in the game. These contents are often displayed with a very high degree of realism, due to the fast and constant technological evolution of consoles and personal computers.
In the current case study, medical charts from 3 children who presented at the emergency department at the Buffalo General Medical Center due to aggressive behavior involving a videogame were reviewed.
The first case was a boy aged 11 years who was White and had previously been diagnosed with attention deficit hyperactive disorder and oppositional defiant disorder was brought to the hospital after a confrontation with his brother. The 2 boys had an episode of physical aggression over a videogame in which the boy chased his brother with a knife. The patient had a history of physical abuse from his stepfather and was being bullied at school.
The second case was that of yet another 11-year-old White boy with attention deficit hyperactive disorder and oppositional defiant disorder, who was escorted to the hospital by the police for an emergency mental health evaluation. Unprovoked, the boy had become physically aggressive with his mother in reaction to losing in Super Smash Bros. The mother indicated he had a history of violent outburst after minimal provocation in the context of videogame use.
The last case reported a boy who was 14 years of age and Black, who had not been diagnosed with any psychiatric condition was mandated by police to have a mental health evaluation after he displayed physical aggression in reaction to his mother confiscating his videogame console. The boy's mother had caught him stealing her credit card in order to purchase online videogames. He had a history of violence at school and poor sleep hygiene due to nightly videogaming. The boy had been physically abused by his father.
The children listed above had at least one of the risk factors associated with aggression: inadequate parenting, childhood abuse, poor school performance, ADHD, substance abuse. It presents a real-life model in which children and adolescents with pre-existing risk factors could be affected by videogame use.
For full article follow the link: Nijhara K, Antonius D, Brooks V. A clinical perspective on video game-related violence: A case series of adolescents who presented to the psychiatric ER after playing videogames. Presented at: APA annual meeting May 1-3, 2021. Abstract/Poster 4216.
Source: American Psychiatric Association annual meeting
Source : American Psychiatric Association annual meeting