Young man develops hypersexuality after Use of Aripiprazole: Rare case reported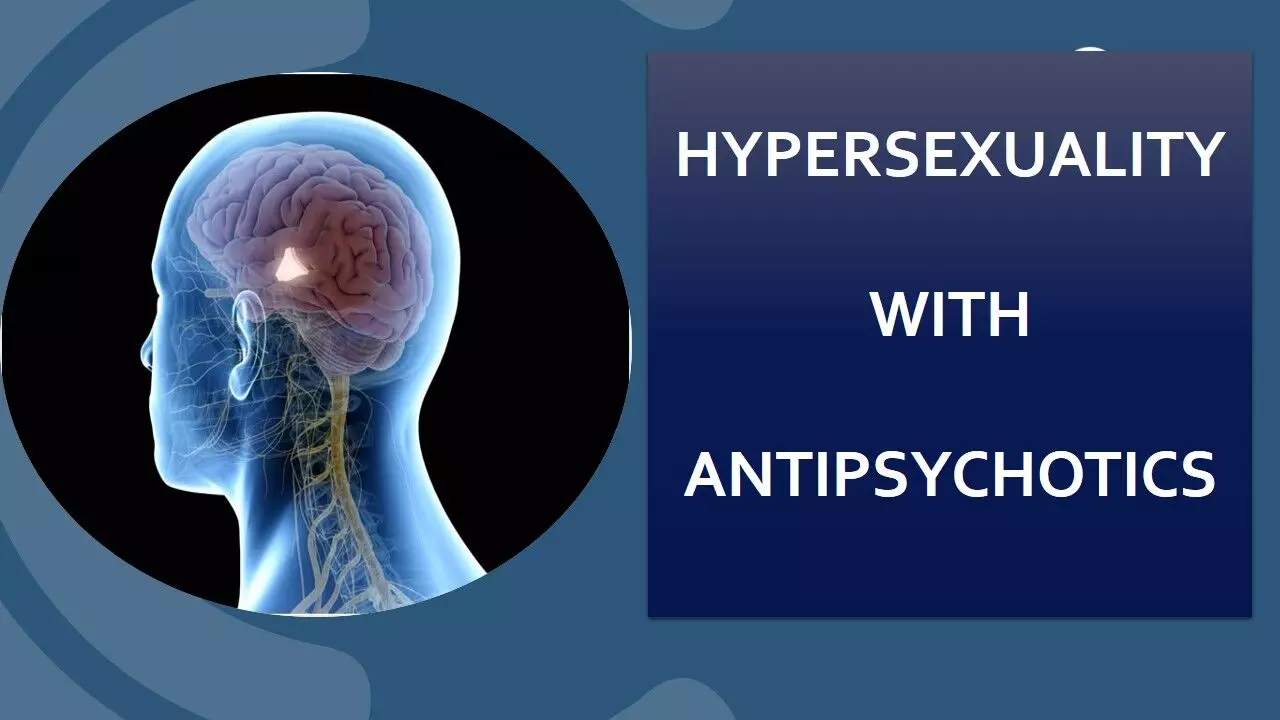 Many antipsychotics have sexual side effects by virtue of their dopamine receptor antagonism, which increase prolactin levels and decreases in libido. Contrary to this usual effect, Laxmi Priya et al have now described hypersexuality following anti-psychotic drug Aripiprazole use. The case report was recently published in Hindawi Psychiatry case reports Journal.

Aripiprazole is commonly used to treat schizophrenia and bipolar disorder. It has unique properties compared to other antipsychotics as it is a partial agonist at the dopamine D2 receptor and is also a partial agonist at the 5-HT1A receptor and antagonist at the 5-HT2A receptor. This partial agonist activity at the dopamine D2 receptor can lead to compulsive behaviors including gaming, shopping, and hypersexuality.
A 24-year-old male had a past psychiatric history of schizophrenia (started at 19 years). The patient was started on olanzapine 20 mg/day and was stable for four years and then became noncompliant due to unclear reasons, leading to worsening of psychotic symptoms.
He was switched to oral aripiprazole 15 mg/day with a plan to switch to a long-acting injectable due to possible nonadherence. During the initial oral one-week trial, the patient became increasingly unstable, with physical and verbal altercations with his mother.
He lost his job due to public masturbation at his workplace. He became increasingly flirtatious and inappropriate in public with females, which were behaviors he had never displayed previously.
Given his worsening behaviors, the patient was admitted to the inpatient unit and was switched to intramuscular injection (IM) of aripiprazole 400 mg, assuming that he would benefit from a long-acting injectable and that he could be non-adherent with the oral medication.
He became increasingly sexually aroused and was acting inappropriate in the following days. The patient had received two doses of aripiprazole 400 mg IM by this time.
While on aripiprazole, he did not show any gambling urges and or other impulsivity other than the sexual preoccupations. The sexual preoccupations started within a week of starting with aripiprazole.
Further aripiprazole injections were discontinued, and the patient was again prescribed olanzapine 20 mg/day given his previous good response.
Gradually there was reduction in the intense sexual behaviors four weeks after stopping the aripiprazole injections, he did not completely return to baseline. Given his ongoing sexually inappropriateness and possible reports of being internally stimulated, he was started on paliperidone 6 mg/day for augmentation and with plan to taper and stop olanzapine. The patient started to have fewer outbursts and was noted to be in much better mood after three to four weeks of starting the paliperidone. He was noted to be less sexually preoccupied and with reduction in inappropriate behaviors in public. After 12 weeks of paliperidone use, the patient was completely free from hypersexual thoughts and behaviors.
It was concluded that, aripiprazole's partial agonistic effect on the dopamine D2 receptor can arise the rare hypersexuality side effect in patients receiving aripiprazole for schizophrenia treatment.
Clinicians should be aware of the increased risk of hypersexuality and other impulsive behaviors as they can significantly impair a patient's daily functioning.
Source: Hindawi Journal, Case reports in Psychiatry: https://doi.org/10.1155/2021/5557211