Dexmedetomidine new treatment option for acute agitation in psychiatric disorders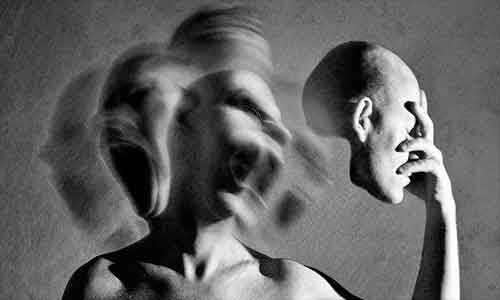 Sublingual dexmedetomidine is a promising treatment for acute agitation in schizophrenia and bipolar disorder, show results from two pivotal phases 3 trials, SERENITY I, and II evaluating BXCL501 (dexmedetomidine; BioXcel Therapeutics).
Currently, dexmedetomidine is available as a solution for intravenous infusion for use in clinical anesthesia and sedation in an intensive care setting. BXCL501, a selective alpha-2a receptor agonist, is an investigational proprietary sublingual thin film of dexmedetomidine.
The multicenter, double-blind, placebo-controlled trials assessed the efficacy and safety of BXCL501 in 381 adults with schizophrenia (SERENITY I) and 378 adults with bipolar disorder (SERENITY II). Patients were randomized in the ratio 1:1:1 to receive either BXCL501 120mcg, 180mcg, or placebo.
The primary endpoint was the absolute change from baseline in acute agitation as measured by the Positive and Negative Syndrome Scale-Excitatory Component ("PEC") score at 2 hours.
Key Results:
· BXCL501 met the primary end point achieving statistically significant and clinically meaningful reductions in the PEC score at 2 hours vs placebo in both the studies.
· In SERENITY I, 67% of patients treated with the 120mcg dose and 87% of patients treated with the 180mcg dose were considered responders (defined as a ≥40% reduction in PEC scores) compared with 34% of patients in the placebo arm.
· In SERENITY II, the response rates were 69% and 85% for the 120mcg and 180mcg doses, respectively, vs 37% for placebo.
· Both studies also met the key secondary end point achieving highly statistically significant improvements in PEC score with BXCL501 at 30 minutes, 45 minutes, 60 minutes and 90 minutes.
· BXCL501 was associated with significant improvements as early as 20 minutes in patients with bipolar disorder at both doses, and as early as 20 minutes in patients with schizophrenia at a dose of 180mcg.
· Additional analysis of BXCL501 using the Agitation and Calmness Evaluation Scale (ACES), and Clinical Global Impression – Improvement Scale (CGI-I) demonstrated statistically significant improvements compared with placebo.
With regard to safety, BXCL501 was found to be well tolerated with all adverse events reported as being mild to moderate in severity.
· The most common adverse events in both studies were somnolence (22% for 180mcg, 21% for 120mcg, 6% for placebo), dry mouth (4.4%, 7.5%, 1.2%, respectively), and dizziness (6.0%, 3.9%, 0.8%, respectively).
The Food and Drug Administration (FDA) previously granted Fast Track designation to BXCL501 for this indication.

BXCL501 is also being investigated for the treatment of agitation associated with dementia in a phase 1b/2 trial (TRANQUILITY), as well as for the treatment of opioid withdrawal symptoms in a phase 1b/2 study.
"These compelling phase 3 results show that BXCL501, if approved, has the potential to become an important new treatment option for patients suffering from acute agitation," wrote the authors.
References:
1) Dexmedetomidine in the Treatment of Agitation Associated With Schizophrenia (SERENITY I)
2) Dexmedetomidine in the Treatment of Agitation Associated With Bipolar Disorder (SERENITY II)
Source : Phase 3 trials