Epigenetic clock "Grimage" gives proof for accelerated ageing in major depression.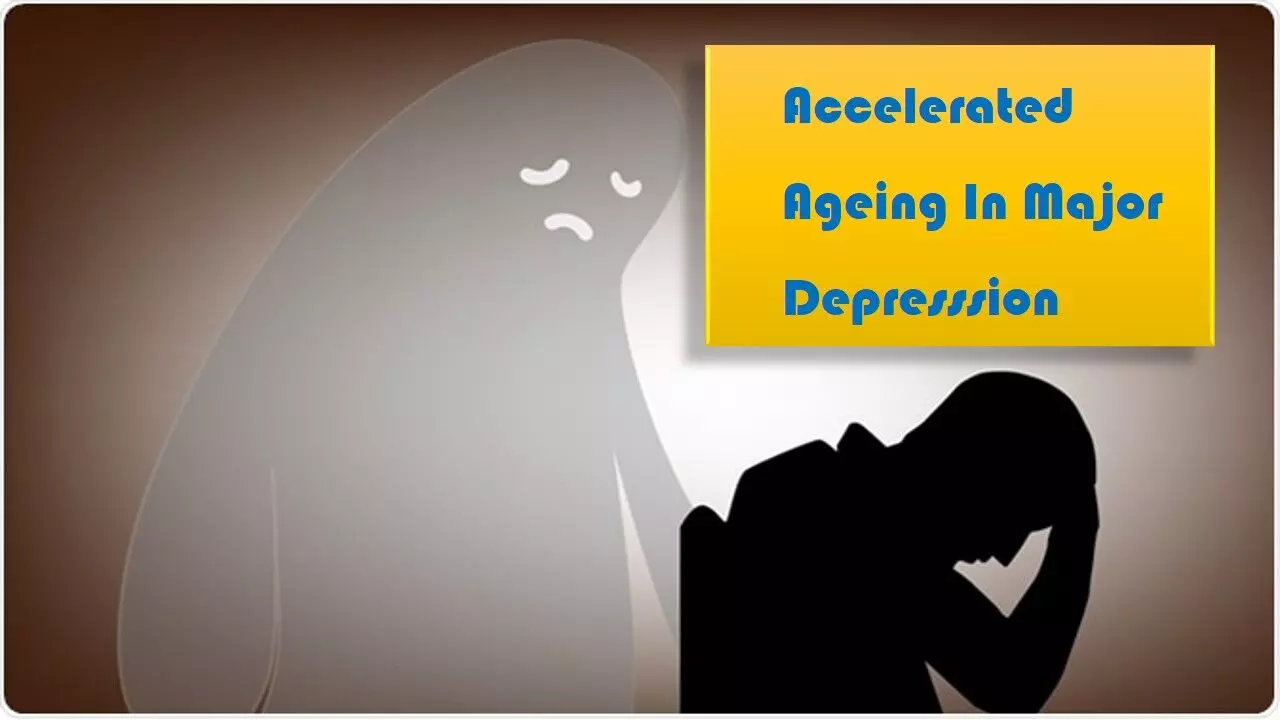 Major depressive disorder (MDD) is associated with premature mortality and is an independent risk factor for a broad range of diseases, especially those associated with aging, such as cardiovascular disease, diabetes, and Alzheimer's disease. Protsenko et al have shown in their recent study that individuals with MDD exhibited significantly greater GrimAge( predictor of accelerated cellular ageing) relative to their chronological age compared to healthy controls, with a median of 2 years of excess cellular aging.

The pathophysiology underlying increased rates of somatic disease in MDD remains unknown. It has been proposed that MDD represents a state of accelerated cellular aging. Estimators of biological age based on predictable age-related patterns of DNA methylation (DNAm), so-called 'epigenetic clocks', have shown particular promise for their ability to capture accelerated aging in psychiatric disease. The recently developed DNAm metric known as 'GrimAge' is unique in that it was trained on time-to-death data and has outperformed its predecessors in predicting both morbidity and mortality.
In light of the relative dearth of evidence on epigenetic aging in MDD, authors Protsenko et al investigated GrimAge Acceleration ('AgeAccelGrim') in a cohort of somatically healthy, unmedicated individuals with moderate-to-severe MDD, compared to a group of healthy controls.
They found that somatically healthy, unmedicated individuals with MDD exhibit greater GrimAge Acceleration than their healthy normal control counterparts, with a median difference of 2 years of accelerated epigenetic aging. Importantly, the differences in AgeAccelGrim between healthy participants and those with MDD persist after adjustment for smoking, sex, and BMI.
Among the benefits of the GrimAge clock is that each of its surrogate DNAm markers can themselves be queried as a means to explore their contribution to accelerated cellular aging. Of the individual surrogates, only age adjusted DNAmCystatinC and raw and age-adjusted DNAmPACKYRS significantly differed between MDD and healthy control participants
Individuals with MDD have, on average, lesser life expectancy and greater serious somatic illness comorbidity than non-psychiatrically ill individuals. The reasons for this remain unclear, but this data raises the possibility that the epigenetic changes associated with GrimAge are relevant.
Despite the consensus that depression is associated with premature morbidity and mortality, there have been very few published investigations into potential changes in epigenetic aging in MDD, and none using the GrimAge metric. Advances in understanding the cellular biology underlying serious mental illnesses such as MDD may hold a key to understanding the associated increased risk of illness and death.
Source: Translational Psychiatry (2021) 11:193 https://doi.org/10.1038/s41398-021-01302-0