Low dose aspirin doesn't prevent depression in elderly: JAMA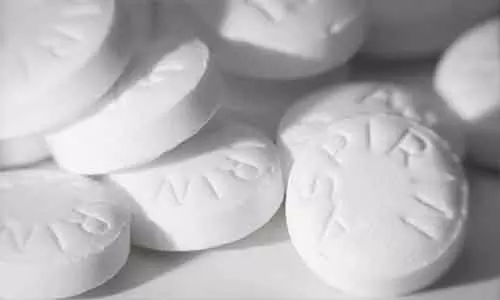 For older adults, low-dose aspirin does not reduce the risk for depression, according to a study published online in JAMA Psychiatry.
Depression is associated with increased inflammation, which may precede its onset, especially in older people. Some preclinical data suggest potential antidepressant effects of aspirin, supported by limited observational data suggesting lower rates of depression in individuals treated with aspirin.
Therefore researchers from Deakin University School of Medicine in Geelong, Australia conducted a study to determine whether low-dose aspirin (100 mg) reduces the risk of depression in healthy older adults.
Aspirin is still one of the most commonly used medications in the world, even though it's no longer recommended for primary prevention of atherosclerotic cardiovascular disease.
The Investigators conducted a double-blind trial to determine the impact of low-dose aspirin (100 mg) on the risk for depression among healthy older adults. Participants included individuals of all races/ethnicities older than 70 years in Australia and white individuals older than 70 years and black and Hispanic individuals older than 65 years in the United States. A total of 19,114 participants were enrolled: 9,525 and 9,589 received aspirin and placebo, respectively, and were followed for a median of 4.7 years.
In this randomized clinical trial of older adults in Australia and the United States, those taking low-dose aspirin (100 mg daily) did not have a lower rate of prevalent depression compared with those taking a placebo, per measurements taken at any of the postrandomization annual visits.The researchers found that the proportion of Center for Epidemiologic Studies Depression 10-item (CES-D-10) scale scores of 8 or higher did not differ significantly at annual visits in the aspirin and placebo groups. The incidence rate of new CES-D-10 scores of 8 or higher was 70.4 and 69.1 events per 1,000 person-years in the aspirin and placebo groups, respectively (hazard ratio, 1.02; 95 percent confidence interval, 0.96 to 1.08; P = 0.54).
The researchers concluded that low-dose aspirin did not prevent depression in this large-scale study of otherwise healthy older adults.
For further reference log on to:
JAMA Psychiatry. Published online June 3, 2020.
Source : JAMA Psychiatry