Lumateperone effective and safe treatment option in schizophrenia: JAMA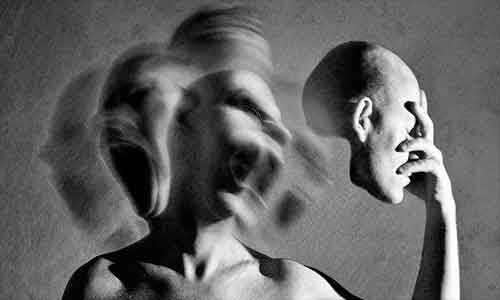 USA: Lumateperone is a potential treatment for schizophrenia and has a favorable safety profile, according to a recent study published in the journal JAMA Psychiatry. The efficacy and safety profiles of lumateperone may differ in important ways from existing treatments for patients with schizophrenia.
According to the study, the drug with a unique triple mechanism of action demonstrated impressive tolerability and safety and also helped achieve a continuous decline in schizophrenia symptoms over the course of a year.
Schizophrenia is a chronic and psychiatric disorder that affects the person's ability to think, feel and behave clearly. It is one of the most common, burdensome, and costly psychiatric disorders in adults worldwide. It is characterized by recurring episodes of psychosis requiring long-term treatment with antipsychotic drugs in most patients, it affects more than 21 million people worldwide.
Lumateperone is an oral once-daily drug that exhibits its action through the simultaneous modulation of three different neurotransmitter pathways: serotonin, dopamine, and glutamate. The drug is a potent serotonin 5-HT2a antagonist and serotonin reuptake inhibitor, a dopamine D2 presynaptic partial agonist and postsynaptic antagonist, and it also modulates glutamate via activation of the D1 receptor.
Christoph U. Correll, Department of Psychiatry and Molecular Medicine, Zucker School of Medicine at Hofstra/Northwell, Hempstead, New York, and colleagues conducted the study to determine whether 60 mg of lumateperone tosylate (42 mg of lumateperone) significantly reduce symptoms of schizophrenia compared with placebo without relevant motor, cardiometabolic, or endocrine adverse effects in this randomized, double-blind, placebo-controlled, phase 3 clinical trial.
The study involved 450 patients with schizophrenia who were aged 18 to 60 years and were experiencing an acute exacerbation of psychosis were enrolled from 12 clinical sites in the United States. They were randomized in the ratio 1:1:1 to receive lumateperone tosylate, 60 mg (n=150); lumateperone tosylate, 40 mg (n=150) (equivalent to 42 or 28 mg, respectively, of the active moiety lumateperone); or placebo (n=150) once daily for 4 weeks.
The prespecified primary efficacy endpoint was mean change from baseline to day 28 in the Positive and Negative Syndrome Scale (PANSS) total score vs placebo. The key secondary efficacy measure was the Clinical Global Impression–Severity of Illness (CGI-S) score.
Key findings of the study include:

In the prespecified modified intent-to-treat efficacy analysis (n = 435), 42 mg of lumateperone met the primary and key secondary efficacy objectives, demonstrating a statistically significant improvement vs placebo from baseline to day 28 on the PANSS total score (least-squares mean difference [LSMD], −4.2) and the CGI-S (LSMD, −0.3).
For 28 mg of lumateperone, the LSMD from baseline to day 28 was −2.6 on the PANSS total score and −0.2 on the CGI-S.
Both lumateperone doses were well tolerated without clinically significant treatment-emergent motor adverse effects or changes in cardiometabolic or endocrine factors vs placebo.
"The unique pharmacologic mechanisms of lumateperone seem to confer antipsychotic efficacy with a favorable safety and tolerability," wrote the authors.
The study, "Efficacy and Safety of Lumateperone for Treatment of Schizophrenia: A Randomized Clinical Trial," is published in the journal JAMA Psychiatry.
DOI: 10.1001/jamapsychiatry.2019.4379
Source : JAMA Psychiatry