Novel drug targeting amyloid plaques offers tentative hope for Alzheimer's patients, NEJM study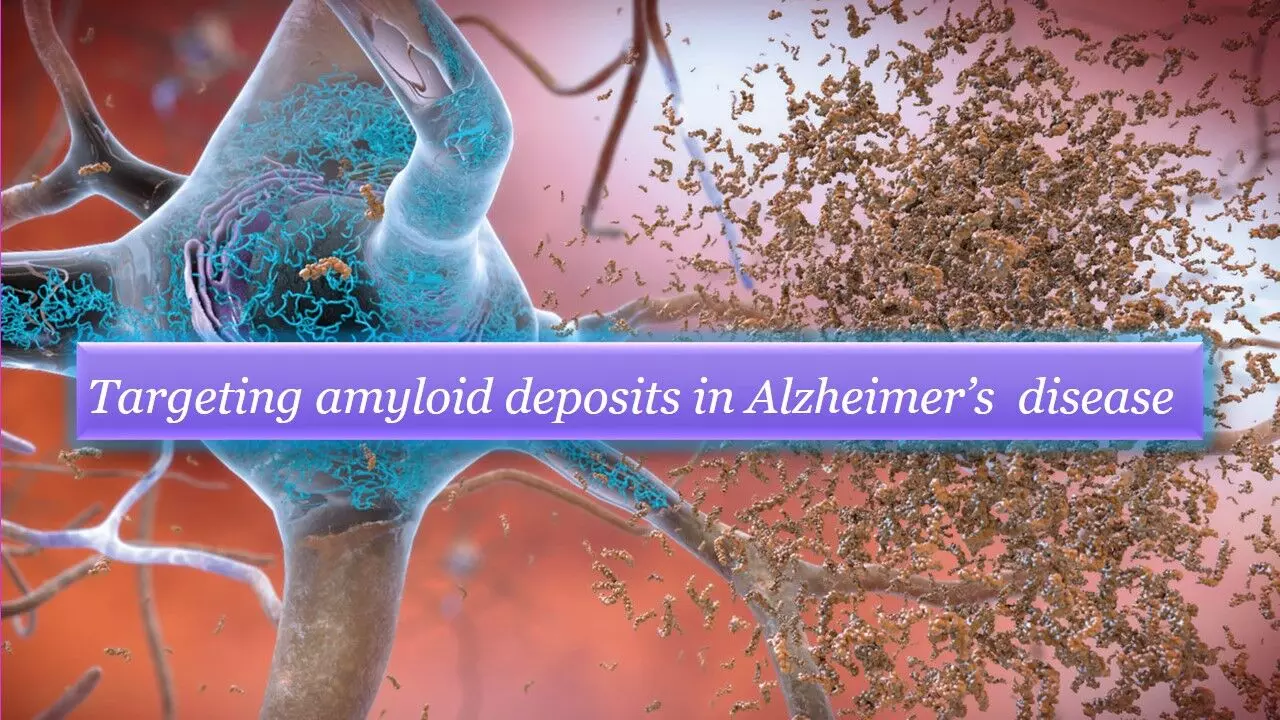 A hallmark of Alzheimer's disease is the accumulation of amyloid-β (Aβ) peptide. Donanemab, an antibody that targets a modified form of deposited Aβ was evaluated in the recently published TRAILBLAZER-ALZ trial in NEJM. Authors have found that in patients with early Alzheimer's disease (AD), donanemab resulted in a better composite score for cognition and for the ability to perform activities of daily living.

A role for amyloid plaques in disease progression is now established in AD. The presence of amyloid plaques early in the disease increases the likelihood of progression from mild cognitive impairment to dementia by a complex synergistic interaction between amyloid proteins and tau proteins. Thus arresting the abnormal amyloid deposition in early stages of AD can theoretically prevent progression to severe manifestations of this neurodegenerative disorder.
TRAILBLAZER-ALZ was a multicenter, randomized, double-blind, placebo-controlled phase 2 trial that assessed the safety, adverse events, and efficacy of donanemab in patients with early Alzheimer's disease.
In this trial, 257 participants with early Alzheimer's disease were randomly assigned to receive donanemab or placebo intravenously every 4 weeks for approximately 1.5 years.
The prespecified primary outcome goal was met: treatment with donanemab resulted in 25 to 30% less decline than placebo in the score on the Integrated Alzheimer's Disease Rating Scale, a composite measure of cognition and the ability to perform instrumental activities of living.
Although encouraging, these findings, which amounted to a 3-point difference on a scale ranging from 0 to 144, barely showed significance (P=0.04), and the clinically relevant secondary outcomes of dementia severity, cognition, and functional abilities all failed to show treatment effects. Nevertheless, the results warrant further study of donanemab. In this trial, donanemab reduced neuritic plaque binding of a positron-emission tomographic (PET) radiotracer by 85%, normalizing levels in 68% of participants.
Early and specific diagnosis is an essential first step, because a treatment benefit is expected only when treatment is started at the very early stages of disease.
This randomized phase 2 trial showed that, in patients with early symptomatic Alzheimer's disease, treatment with donanemab resulted in modestly less cognitive and functional decline than placebo; however, slowing disease progression by half (an assumption on which the power calculation was based) was not achieved, and treatment resulted in amyloid-related imaging abnormalities. Longer and larger trials are required to study the efficacy and safety of donanemab in early Alzheimer's disease.
Source: NEJM N Engl J Med 2021; 384:1691-1704 DOI: 10.1056/NEJMoa2100708