Pimavanserin holds promise for dementia related psychosis-HARMONY trial.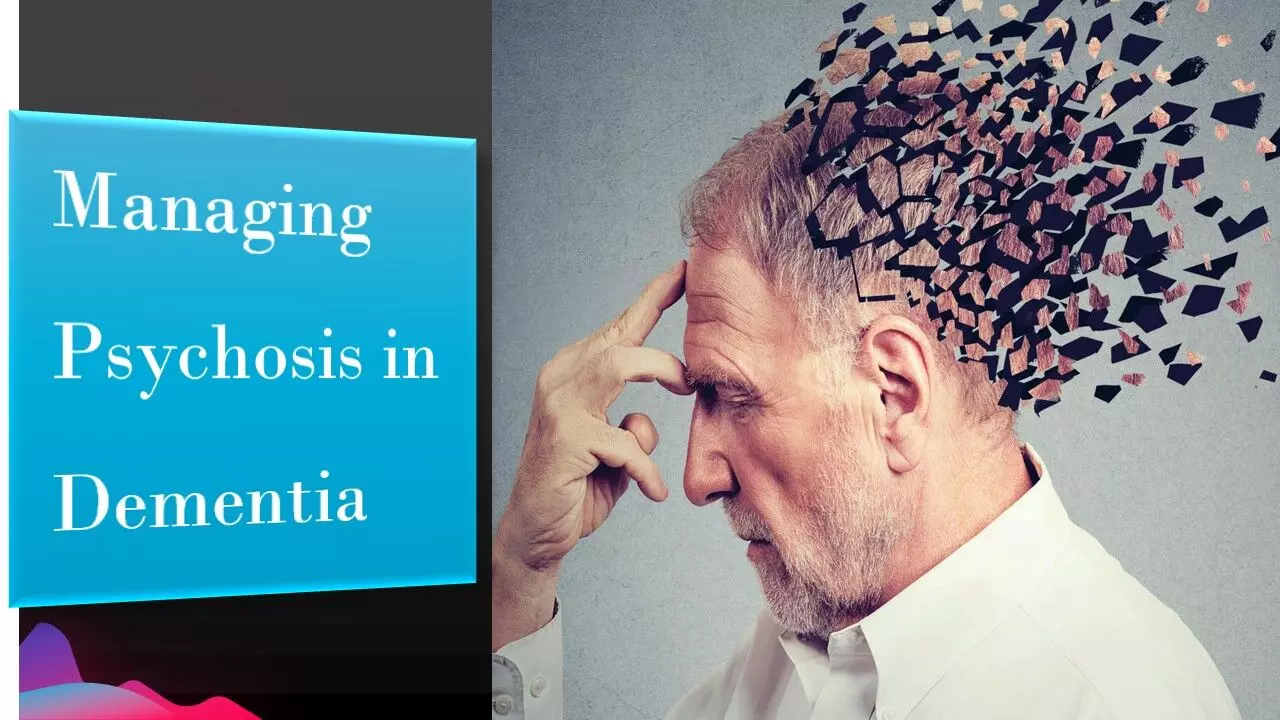 Patients with dementia due to neurodegenerative disease can have dementia-related psychosis. The effects of the oral 5-HT2A inverse agonist and antagonist pimavanserin on psychosis in dementia patients were explored in a recent trial published in NEJM this week. Tariot et al have shown promising results from a phase 3, randomized discontinuation trial of the safety and efficacy of pimavanserin for the treatment of delusions and hallucinations associated with several types of dementia.

Dementia occurs in a range of progressive neurodegenerative brain disorders, including Alzheimer's disease, dementia with Lewy bodies, Parkinson's disease dementia, vascular dementia, and frontotemporal dementia, etc.
Dementia is often associated with behavioral and psychological disturbances including psychosis. Estimates of the prevalence of psychosis in dementia vary among studies, with hallucinations occurring in 15 to 50% of patients with dementia and delusions occurring in 10 to 75%.
Typical and atypical antipsychotic agents are used off-label to manage psychotic symptoms, regardless of underlying dementia subtype, and are used cautiously in patients with dementia with Lewy bodies owing to the risk of worsening parkinsonism and other side effects.
Pimavanserin , a serotonin-receptor modulator that acts primarily as a selective 5-hydroxytryptamine receptor subtype 2A (5-HT2A) inverse agonist and antagonist, with lesser activity at 5-HT2C. The current HARMONY trial represents a step forward given the unique mechanism of action of pimavanserin that distinguishes it from currently used agents for this purpose.
A total of 794 patients with dementia and psychosis received brief psychosocial therapy during a screening phase. The next step in the trial involved 392 patients with persistent psychosis at the end of the screening phase, who entered a 12-week, open-label treatment phase with pimavanserin administered at a dose of 20 or 34 mg once daily; the lower dose was permitted on the basis of side effects.
Finally, 217 of 351 patients (61.8%) from the open-label phase who had a sustained response (including a ≥30% reduction in psychotic symptoms) to pimavanserin were enrolled in a double-blind phase and randomly assigned to continue receiving pimavanserin at their final open-label dose or to receive placebo for up to 26 weeks.
After 12 weeks of open-label treatment with pimavanserin, there was a 75.2% mean reduction in the score on the Scale for the Assessment of Positive Symptoms–Hallucinations and Delusions (with higher scores indicating greater psychosis). The frequency of relapse of psychotic symptoms was significantly lower in the pimavanserin group, a relapse occurred in only 28% of the patients in the placebo group and 13% of those in the pimavanserin group. During all phases of the trial, there was no significant increase in extrapyramidal symptoms, and treatment-related adverse events that were observed in more than 2% of the patients in the open-label phase or in the pimavanserin group during the double-blind phase were headache, urinary tract infection, anxiety, asthenia, dizziness, asymptomatic prolongation of the QT interval, constipation, and hypertension.
"On the basis of the data from this trial, we may conclude a longer sustained reduction in psychotic symptoms with pimavanserin than with placebo in patients with several types of dementia, no significant liability for extrapyramidal symptoms, and an acceptable side-effect profile", noted J. Friedman in an accompanying editorial.
To summarise, in this trial that involved patients with psychosis related to several types of neurodegenerative disease and that was stopped early for efficacy, discontinuation of pimavanserin in patients who had previously had a response to the drug led to a higher risk of relapse of psychosis than did continued receipt of pimavanserin.
Source: NEJM: DOI: 10.1056/NEJMoa2034634