"Screen-time" for students in the pandemic era: How much is too much?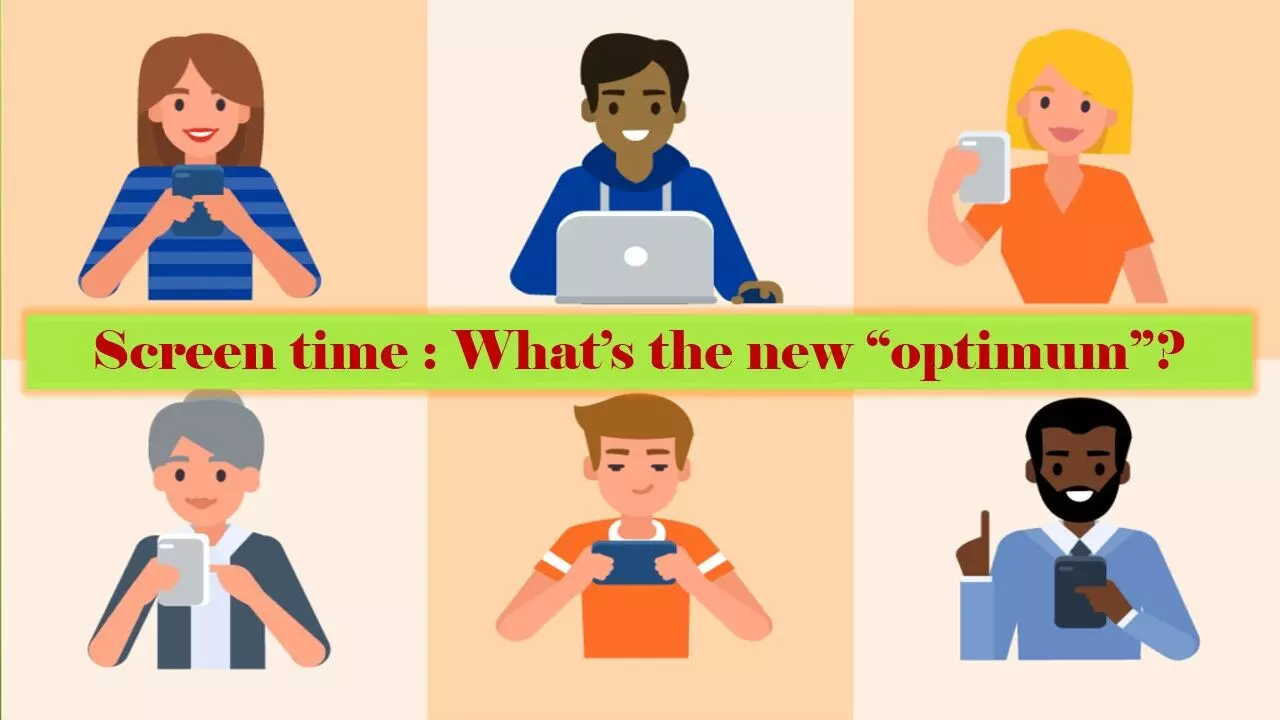 The lockdown following the COVID-19 has changed the way education is delivered in our country. Among the continued school closure the educational institutions resorted to the use of Internet-based technology to reach out and engage with the students. In this scenario of digital education, the previously suggested cut-offs for screen-time for children cannot be practically followed. An article by Singh et al in the Indian Journal of Psychiatry aims to reconcile the conflict between the current need for online education and the prescribed "optimum screen-time" by WHO by proposing logical and healthy steps to adapt to this pandemic age where education has shifted from classroom to tablet.
The WHO recommends no sedentary screen time (such as watching TV or videos, playing computer games) for children <2 years and limits sedentary screen time to no more than 1 h (less is better) for children older than 2 years but younger than 5 years.
The concerns about the excessive screen time among children and adolescents pertain to two main health domains. First is the impact on physical health like reduction in time spent on physical activity, digital eye strain (e.g., dry eyes, itchy eyes, blurry vision, and headache) watching or reading on screen at close distances can increase the risk of children developing myopia. Another important aspect is a disturbance of sleep hygiene. Second is the brunt on psychological health-behavioral addictions such as gaming disorders, etc.
Why should screen time limits be revised now?
Online social networking has been suggested as a way to connect with peers and relatives during the COVID-19 times by the WHO. Currently, the teaching institutions have shifted to the online classroom to avoid the prolonged disruption in studies of students. This approach has increased the amount of time the students spend looking at a digital screen. Hence, it is important to have a well-thought approach on the role of Internet and digital devices in teaching and learning.
What's the safe way to move forward maintaining the harmony of health and education?
The authors bring about certain suggestions to balance the screen-times in this era:
1. There is a need to revise the existing recommendation on screen time for children and adolescents. It is important to incorporate the additional attributes of the screen time besides the amount of time spent looking at the screen.
. Use of screen for communicating with family and friends should be identified separately. Similarly, use of the digital screen for learning purposes should also be separated
2. There is a need to emphasize age- and context-appropriate access to Internet and Internet-enabled devices.
Co-viewing or co-sharing of digital content helps in strengthening the parent–child bond and provides opportunity to supervise the digital or media use habits and discuss about healthy pattern of digital technology use.
3. The daily routine of children and adolescents should be maintained as much similar to their pre-COVID routine as possible, with fixed sleep, bathing, and meal times. They should be motivated to take up a hobby or activity that does not involve the use of digital screen to cut down on total screen time. They should also be encouraged to play nonscreen-based indoor games (e.g. board games, carrom, and chess) during leisure time.
4. Parents should discuss freely and openly with their children regarding their experiences with the use of digital technology. Violent or otherwise obscene content should be censored.
5. Maintenance of screen hygiene: Looking up from the screen or close-up work every 20 min and focus at least 20 feet away for 20 s. This 20-20-20 rule helps to relax the eyes and avoid digital eyestrain. Furthermore, the digital screen should be kept about 35–40 inches away from the face. In addition, the use of filters and glasses or screen protectors blocking blue light and reducing glare from digital screens is helpful in reducing the digital eye strain.
The digital screen use during meal times and at least 1 h prior to the usual bedtime of children should be avoided.
Summarising, there is a need to revisit the recommendations on the screen time for children and adolescents. A comprehensive approach that incorporates a wide array of activities and interventions with good evidence support for a positive effect on the overall health and well-being of children and adolescents should be promoted during the COVID-19 times and thereafter.
Source: Indian Journal of Psychiatry: Singh S, Balhara YP. "Screen-time" for children and adolescents in COVID-19 times: Need to have the contextually informed perspective. Indian J Psychiatry 2021;63:192-5.