Puducherry: 131 medical students graduate from govt medical college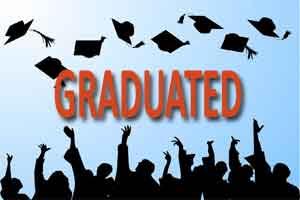 131 medical students batch of the only run government medical college in Puducherry are now graduates. The first group of students to be declared as graduates in the Union Territory was awarded with degrees and medals.

An independent society-the Puducherry Medical College Society was established to form the medical college-cum-hospital. The college was set with an aim to intake 150 students, and was attached to a 750-bed hospital –an exclusive arrangement for Puducherry. The Indira Gandhi Government Medical College and Research Institute (IGGMC&RI) was finally established in 2010, and the college started functioning with effect from September 16, 2010.

However, there were reported obstacles in obtaining the MCI approval after its first year of establishment. There was some respite given to the college only in August 2015, in which the college obtained an MCI approval. Now, the college has further applied to start MD and MS courses in nearly eight specialities.

Therefore, the first batch completing their internship, with the college in its sixth year is good news for the medical students in Puducherry. Echoing this sentiment are many students who have passed out from the college this year.

As reported by Hindu, "Whatever the problems that the administration had been facing, it was never affecting us. Whoever occupied the administrative chair, they never let it affect us. I feel happy now. It was my parents' dream that I should become doctor," said N. Seshadri Bhargava who became the first doctor in his family.

Reshma Devika said, "Though we had Jipmer here, there were not many MBBS options when we passed out from the government college. We feel privileged to be the first batch students of the college."

"Faculty and students have undertaken many research projects, including community-based research activities,' said V. Govindaraj, Director of IGGMC&RI.