Guidance to ration scarce Medical Resources during Covid-19 pandemic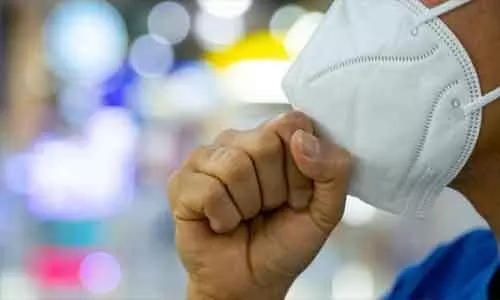 The coronavirus disease 2019 (COVID-19) pandemic has led to unprecedent stress to patients and health care systems across the globe. In absence of any vaccine or treatment for the underlying infection, current health efforts are focused on providing appropriate intensive services for those with the most severe symptoms.
The emerging COVID-19 pandemic "can place extraordinary and sustained demands on public health and health systems and on providers of essential community services.It is understandable that such demands will create the need to ration medical equipment and interventions.
Many countries face scarcity of medical resources in the COVID-19 pandemic, including tests, personal protective equipment, ICU beds, and ventilators.
The most difficult decision is how to allocate ventilators. Experts feel that hospitals should create triage committees to help insulate physicians from distressing decisions of distribution of ventilators.The job of these committees will be to save the most lives possible in a time of unprecedented crisis.
A New England Journal of Medicine (NEJM) Sounding Board article elaborated on 6 recommendations to guide decisions over scarce resource allocation.
Key recommendations are-
1.Maximizing benefits by aiming "at saving the most lives and at maximizing improvements in individuals' post-treatment length of life" is the foremost guide to decision-making.
2.Scarce COVID-19 interventions should go first to frontline health care workers and those who keep critical infrastructure operating.
3.Patients with similar prognoses should be given scarce resources by random allocation rather than on a first-come, first-serve basis.
4.Prioritization decisions should be based on type of intervention and maximizing benefits and should be flexible to new evidence.
5.Patients who assume risk by participating in research should be rewarded in allocation decisions.
6.No differences should exist in allocating scarce resources between patients with COVID-19 and those with other diseases.
Governments and policy makers must do all they can to prevent the scarcity of medical resources. However, if resources do become scarce, we believe the six recommendations we delineate should be used to develop guidelines that can be applied fairly and consistently across cases.
For further reference log on:
Emanuel EJ, Persad G, Upshur R, Thome B, Parker M, Glickman A, Zhang C, Boyle C, Smith M, Phillips JP. Fair Allocation of Scarce Medical Resources in the Time of Covid-19. N Engl J Med. 2020 Mar 23 [Epub ahead of print]. doi: 10.1056/NEJMsb2005114. PMID: 32202722
Source : New England journal of Medicine