CDC updates guidance on Latent Tuberculosis treatment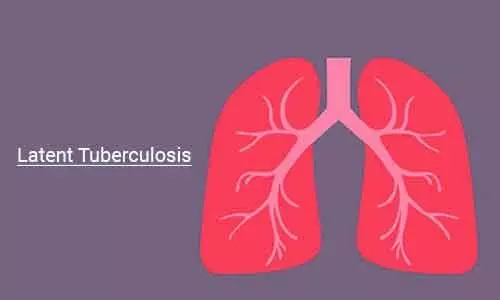 Centre for disease control and prevention (CDC) has released guidance for the Treatment of Latent Tuberculosis Infection. This is an update on Comprehensive guidelines for the treatment of latent tuberculosis infection (LTBI) published in 2000.
These updated guidelines can be used by clinicians, public health officials, policymakers, health care organizations, and other state and local stakeholders who might need to adapt them to fit individual clinical circumstances.
The guidelines have been published in MMWR Recommendations and Reports. and they apply only to patients infected with Mycobacterium tuberculosis that is believed susceptible to INH or rifampin. These updated guidelines do not apply when evidence is available that the infecting M. tuberculosis strain is resistant to both isoniazid and rifampin
Shorter regimens are preferred over longer-course isoniazid (INH) monotherapy for treating latent tuberculosis, according to new guidelines from the National Tuberculosis Controllers Association and the CDC. Evidence shows that shorter rifamycin-based regimens are similarly effective to INH monotherapy but have less hepatotoxicity and better completion rates.
These updated 2020 LTBI treatment guidelines include the NTCA- and CDC-recommended treatment regimens that comprise three preferred rifamycin-based regimens and two alternative monotherapy regimens with daily isoniazid. The three Rifampin based regimens are-
Three months of once-weekly INH plus rifapentine is strongly recommended for patients aged 2 years and older, including those also infected with HIV.
Four months of rifampin daily is strongly recommended for HIV-negative patients of all ages.
Three months of daily INH plus rifampin is conditionally recommended for patients of all ages, including HIV-infected patients.
The guidance reminds clinicians that rifapentine and rifampin are not interchangeable.
Additionally, two INH regimens may be used as alternatives in patients who can't tolerate the shorter regimens:
Six months of daily INH is strongly recommended for HIV-negative patients of all ages and conditionally recommended for HIV-positive patients.
Nine months daily INH is conditionally recommended for patients of all ages, regardless of HIV status.
Two months of rifampin plus pyrazinamide are not recommended for treatment of LTBI because of the hepatotoxicity risk. However, in persons treated empirically for TB disease with isoniazid, rifampin, and pyrazinamide for 2 months, this regimen will effectively treat LTBI in persons subsequently determined to have LTBI rather than TB disease.
For further reference log on to:
Recommendations from the National Tuberculosis Controllers Association and CDC, 2020. MMWR Recomm Rep 2020;69(No. RR-1):1–11.
Source : Morbidity and Mortality Weekly Report