COVID-19 confinement tied to reduced Asthma flares in Children, finds study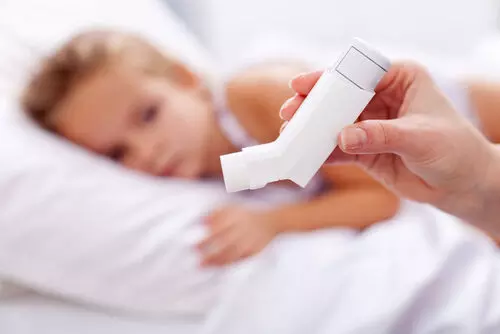 A recent study published in the Annals of the American Thoracic Society suggests a steep drop in the emergency department (ED) visits for asthma exacerbation at Boston Children's Hospital during the early months of the pandemic when there was city-wide confinement were in place.

A series of studies have demonstrated that the morbidity from Coronavirus Disease 2019 (COVID-19) is lower in children compared to adults. It is however unclear what is the impact of asthma on the risk of SARS-CoV-2 infection and severe COVID-19 in children, and what is the impact of COVID-19 pandemic on asthma-related outcomes in children. For this purpose researchers of Boston Children's Hospital conducted a study to evaluate the impact of COVID 19 pandemic in paediatric emergency department utilization for asthma.
The researchers compared ED visits for asthma exacerbation between January 5 and May 23 in 2018, 2019, and 2020. The City-wide lockdown was declared on March 24, 2020. The researchers documented a total of 2,543 ED asthma visits across the 3-year periods of January 5 to May 23.
Key findings of the study were:
♦After adjusting for year, weeks, and time period (pre-or post- shutdown), researchers observed a significant decline in ED visits by 2020 when compared with the two previous years and they found no such significant changes in ER visit between 2018 and 2019.
♦For the pre-shutdown week of March 15-21, researchers noted similar ER visit across the three years, while in the following week the rate of ED visits decreased by 80% and 82% relative to 2018 and 2019 respectively.
♦They also found that this trend continued through May 23, with 82% and 87% reduction compared with 2018 and 2019.
♦While ED visits dropped in spring 2020, they also reported a decline in the rate of hospital admissions for asthma exacerbations.
Simoneau said."We originally thought that with the drop in ED visits, children who presented to EDs would be sicker due to delays in seeking care, We expected to see a higher proportion requiring hospital admission, but that was not the case."
He further added in an interview, "Another factor here is that kids may be using their asthma medications more appropriately because there is a lot of anxiety and fear related to COVID-19. So many of my patients are terrified right now. Our study and others suggest patients with asthma are doing well overall with all of the precautions in place ".
For further information:
Article Source :
Annals of the American Thoracic Society