Hormone Replacement Therapy may lead to development of asthma in females: Study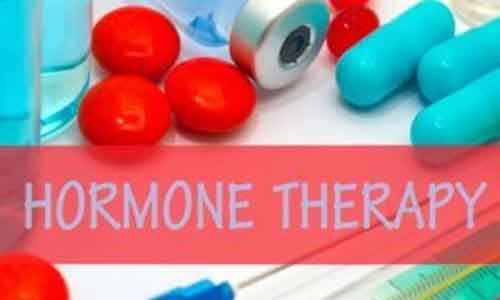 Hormone replacement therapy (HRT) is prescribed to millions of women worldwide. Previous studies have suggested that HRT has both protective and harmful effects in asthma. However, a recent study reports that HRT seems to play a role in the development of asthma in mature women.

Clinicians prescribing HRT and women receiving HRT should be aware that new airway symptoms can develop, and discontinuation of HRT should be considered, explains Erik Soeren Halvard Hansen and colleagues from the Centre for Physical Activity Research, Rigshospitalet, University of Copenhagen, Copenhagen, Denmark.
The study is published in the CHEST Journal.
The researchers undertook a nested case-control study based on the Danish registers. A diagnosis of asthma was defined as two redeemed prescriptions of inhaled corticosteroids within 2 years. Hormone replacement therapy was defined as two redeemed prescriptions of female sex hormones within 6 months. Hormone replacement therapy consists of a group of preparations with sex hormones administered in cases of low level of estrogen. Estrogen-only therapy is labeled as estrogen replacement therapy (ET, ERT). For combination of estrogens and progestogens, the term is estrogen–progestogen therapy (EPT). It is advisable to distinguish between them because of significant differences in their benefit–risk ratio. The study data were analyzed using a conditional logistic regression model.
The team of researchers included a total of 34,533 women with asthma against 345,116 women, those without asthma between 40 and 65 years of age. In a multivariate analysis adjusted for age, household income, and educational level, active hormone replacement therapy resulted in a hazard ratio (HR) of 1.63 (95% CI, 1.55-1.71; P < .001) of new asthma development.
Women with asthma who terminated hormone replacement therapy were likely to discontinue their asthma treatment subsequently (HR, 2.12; 95% CI, 1.94-2.33; P < .001).
As a result, they inferred that hormone replacement therapy seems to play a role in the development of asthma in mature women. Clinicians prescribing such a replacement therapy and women receiving the hormonal replacement should be aware that new airway symptoms that can develop, and hence a consideration for the discontinuation of hormone replacement therapy to women should be prioritized, they further added.
Source : CHEST Journal