Researchers confirm first case of COVID-19 reinfection in Hong Kong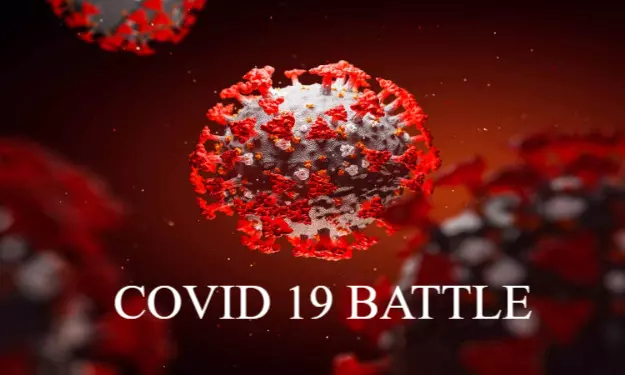 Hong Kong: The researchers have reported a first confirmed case of COVID-19 reinfection in Hong Kong. According to the case report which is yet to be published in the journal Clinical Infectious Diseases, a 33-year-old man in Hong Kong was diagnosed with COVID-19 on March 26, hospitalized, then recovered. Then again, he tested positive for SARS-CoV-2 again on August 15. The whole-genome sequencing obtained from viral isolates of the two episodes indicated them to be from different clade. Interestingly, during the second infection, the patient was asymptomatic.
During the March episode, the man had experienced fever and a deep, productive cough. He was discharged on April 14 following two negative SARS-CoV-2 tests, taken a day apart.
In August, when that man was returning to Hong Kong from Spain via the United Kingdom, he tested positive for SARS-CoV-2 on the reentry screening at the Hong Kong Airport. He remained asymptomatic and afebrile but was hospitalized. Lab abnormalities included slightly elevated CRP and hypokalemia. The patient's SARS-CoV-2 load fell during hospitalization, based on serial PCR testing.
Kwok-Yung Yuen, the University of Hong Kong, and colleagues' manuscript has been accepted for publication in the above-mentioned journal but is yet to be published.

Although there has been previous news of COVID-19 reinfection but such cases were never documented. As what appeared to be reappeared was simply prolonged infection according to many experts. But in this case, the researchers confirmed it to be a case of reinfection and not persistent viral shedding from the first infection, through epidemiological, clinical, serological and genomic analyses.
Whole genome sequencing found the first viral genome to be closely related to SARS-CoV-2 strains from the U.S. or England collected in March/April strain and the second viral genome was most closely related to strains from Switzerland and England in July/August. There were 24 nucleotide differences suggesting different strains.
Other evidence that researchers offered that it was indeed reinfection was relatively high viral load with gradual decline and elevated C-reactive protein in the patient. Also, there was long period of 142 days between infections considering that viral RNA is undetectable one month after symptom onset, and prolonged viral shedding has only ever been documented up to 104 days after infection.
"Our findings suggest that SARS-CoV-2 may persist in the global human population as is the case for other common-cold associated human coronaviruses, even if patients have acquired immunity via natural infection," the authors wrote in a press release.

Source : Clinical Infectious Diseases