Pune: Municipal Corporation to hire 63 MBBS, 149 specialist doctors on bond; gets DMER nod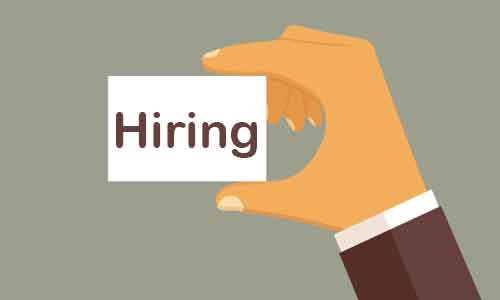 Pune
: In order to fulfil the shortage of doctors in its hospitals, the Pune Municipal Corporation (PMC) is going to hire bonded doctors from the government medical colleges to fill up a total of 212 vacancies for MBBS doctors and specialists. The PMC has decided to pay them on par with government hospitals. There are a total of 41 dispensaries, 18 maternity hospitals, 1 infectious disease hospital (Dr Naidu hospital) and 1 general hospital (Kamla Nehru hospital) operating under PMC. As per the recent media reports, there is a requirement of around 212 medical professionals including 63 MBBS and 149 specialist doctors in the hospitals. A large number of unfilled positions has been bothering the Pune Municipal Corporation for a long time now. While the Director of Medical Education and Research, Maharashtra (DMER) had given the approval to move forward, the civic body is yet to approve this decision. A proposal indicating to go ahead with the decision has been made by the PMC commissioner that will be sent to the standing committee and general body.
Read also: Compulsory Bond Service for PG, SS Doctors: Major SC judgment upholds Bond service, calls for uniformity
"The bonded specialised doctors get Rs 52,000 per month. But, the state-run hospitals pay them Rs 72,000. We have proposed a hike for them on a par with the government hospitals. Both the undergraduate and postgraduate doctors from government medical colleges have to serve a bond of one year. Once we absorb them into service this will be a win-win situation for both PMC and public," Dr Ramachandra Hankare, health chief of PMC informed
Mirror
. He further added that they are looking forward to a decent reaction from the aspirants as even the doctors prefer to work in cities over rural areas. "The number of OPDs and indoor patients both have increased at PMC run institutes. At present, we have cardiac unit and joint replacement facility, intensive care units and dialysis facilities at some institutes. Our focus is to increase the number of these resources at many PMC-run hospitals. To achieve this, we need doctors to give the patients affordable and quality treatment," Dr Anjali Sabne, assistant health chief of PMC told Mirror. The Pune Municipal Corporation is the civic body that in charge of the civic needs and infrastructure of Pune City.
Read also: JOB ALERT: ESI Hospital Delhi releases 38 vacancies for SR, Specialist posts in various Specialties