Kolkata: 15-yr old boy saved after botched up gall bladder surgery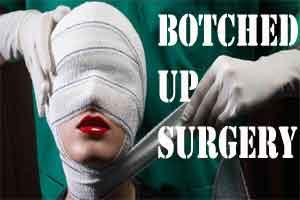 After undergoing a surgery for his gall bladder at ESI Hospital in Budge in Kolkata, as 15-yr old had to face a deteriorating health condition in what was to be a simple surgical procedure. This is an allegation put by the boy's family in what is being now termed as a botched up surgery at the ESI hospital.

Only after undergoing multiple corrective surgeries, followed by months of treatment at Fortis hospital in Anandpur in Kolkata, the boy is now reported be in a healthy condition.

As implied in a TOI report, after undergoing the surgery at ESI Hospital in Budge, Arpan was shifted to Manicktala ESI Hospital. But even then he showed no sign of recovery, and was later advised to be taken to a hospital with superior facilities. He was admitted to Fortis Hospital in Anandpur, where he finally got back to his feet.

As reported by TOI on the case, the doctors found that Arpan's bile duct had been cut, and a portion removed along with his gall bladder. As a result, bile was leaking into his abdominal cavity, infecting his peritoneum, the inside lining of the abdomen. The boy had developed Waltman Walters Syndrome, in which bile accumulates in the right subphrenic (recesses in the cavity between liver and the diaphragm) or subhepatic space (cavity between liver surface and transverse colon). This led to biliary peritonitis, which is infection of abdominal organs.

"The boy had severe septicaemia with low BP, and failing lungs and kidneys were," said Dr Suddhasattwa Sen, consultant GI and HPB surgeon at Fortis Hospital. Dr Sen, with a team of anaesthetic and critical care experts, conducted an immediate high-risk laparactomy in which 5 litre infected bile was drained out and the leak partially repaired. Arnab was discharged on the eighth day with a drain tube and bag into which the bile was discharged outside.

After six months, a scan showed Arpan's right and left bile ducts were cut and separated. The re-constructive surgery was challenging on several counts: depth of the liver bypass area, poor liver condition, accessing the area was difficult due to fibrosis from biliary peritonitis. But the surgery on December 5 was a life-saver for Arpan who was discharged a week on. Now free of complication and the bag hanging outside his body, Arpan is back to school. His only regret he could not write his board examination.