................................ Advertisement ................................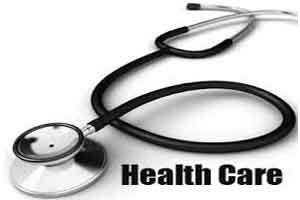 Phagwara, Jan 16 : Punjab Chief Minister Parkash Singh Badal today asked the Indian Medical Association (IMA) and State health department to form a joint coordination committee under his chairmanship to suggest ways to improve healthcare system across the state.
The panel would give suggestions to the state government for providing best healthcare and diagnostic facilities to the people at affordable rates, he said while addressing doctors during an inaugural function of two-days annual conference organised by IMA here.
Referring to Clinical Establishment Act, Badal said that any legislations related to agriculture, industry, medical and healthcare should ensure level playing field for all the stakeholders by taking them into confidence before enactment of such laws by the Centre.
Listing the facilities being extended by state government to give fillip to the medical education, the Chief Minister said, the stipend of medical interns have been enhanced from Rs 4,500 to Rs 9,000 per month while the honorarium of house surgeons have been increased Rs 4,800 to Rs 21,000 per month.
Showing concern over ill effects of Cancer and Hepatitis, Badal asked doctors to intensify their efforts in medical research to combat these fatal diseases.
................................ Advertisement ................................
He said, the state government has taken several steps to fight cancer which includes providing 118 drugs at affordable rates to patients suffering from this disease besides giving financial assistance of Rs 1.50 lakh to each person suffering from cancer from Chief Minister s Cancer Relief Fund.
Till now Rs 335 crore financial assistance have been provided to 27,163 patients. Two advanced cancer treatment centres, Homi Bhabha Cancer Centre at Government Hospital Sangrur in collaboration with Tata Memorial Hospital and a 100-bedded Advanced Cancer Research Centre at Bathinda have been set up, he said.
Also, Homi Bhabha Cancer Hospital and Research Centre would soon come up at Mullanpur in New Chandigarh, Badal said.
Later, talking to mediapersons the Chief Minister said that AAP was a party of "fugitives" which had no future in Punjab.
Delhi Chief Minister Arvind Kejriwal has proved to be a biggest failure at all fronts and how could such party dare to befool the innocent electorate in Punjab, he said.
On the merger of People's Party of Punjab led by Manpreet Badal in Congress, Badal said that he failed to understand how one person without anyone's support could help Congress in improving its poll prospects in 2017.
"How a person could succeed in his life without any ideology, principle or stand," he said referring to Manpreet. CHS PL NSD
Meghna A Singhania is the founder and Editor-in-Chief at Medical Dialogues. An Economics graduate from Delhi University and a post graduate from London School of Economics and Political Science, her key research interest lies in health economics, and policy making in health and medical sector in the country.
She can be contacted at meghna@medicaldialogues.in.
Contact no. 011-43720751
................................ Advertisement ................................
0 comment(s) on Punjab : Badal tells IMA to form panel for improving healthcare system