Punjab: Why Punjab Medical Council Chief's removal seems fishy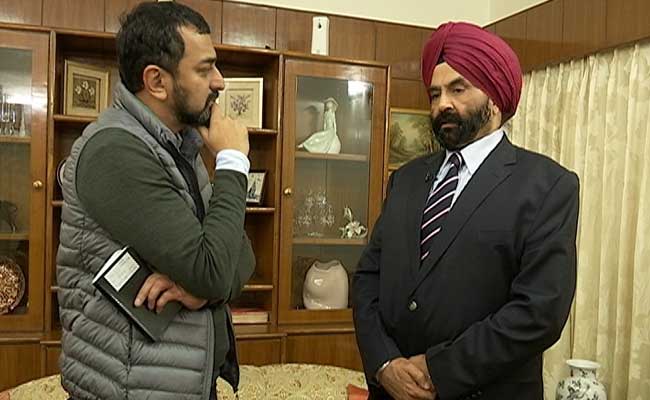 Just a day after he blew the whistle against corruption in the field of medical education in the state, the PMC chief was removed on "technical grounds".
All hell has broken at the Punjab Medical Council's doors with the Minister and the PMC chief locking horns over the latter's tenureship. Ironically, this comes just a day after, he along with the TV channel NDTV, performed a sting operation exposing corruption in the field of Medical Education and appointment of Ghost medical faculties at Medical Colleges in the state.
After the news report came out on Saturday, Punjab Medical Education and Research Minister Anil Joshi, announced on Sunday, that Dr GS Grewal will no longer be the President Of Punjab Medical Council (PMC). According to the minister, Anil Joshi; Dr. G. S. Grewal's tenure as the president of the Punjab Medical Council ended in December 2014 and a probe has been ordered on how he over-stayed his tenure for more than a year.
As per a Punjab government notification issued on December 22, 2011, Grewal was appointed as PMC president for a period of three years or till new PMC body is constituted. Later, the term was extended from three to five years on September 11, 2014. Grewal's close aide told
HT
that the term of a PMC member and president are two different issues. Grewal's term is ending in December 2016 and not December 2015 as perceived by the minister.
The current move is rumoured to have been a result of a tiff between the PMC chief and the Minister which  has been implied to be long going. As reported by HT, in the past, Grewal had been alleging the minister was supporting unscrupulous doctors, while Joshi has initiated an inquiry against Grewal for indulging in unethical practices while managing the affairs of PMC. Dr Grewal is also brother of the adviser to the CM, Mahesh Inder Singh Grewal.
Meanwhile, Dr Grewal pointed out to the media, that the CM's move has been driven by personnel vendetta. "He wanted to protect the doctors who were involved in corruption, but I refused to accept his orders. It is a vendetta, earlier the minister ordered an inquiry against him, but couldn't find anything. Now, he is resorting to these tactics," he told
Chandigarh Tribune
.
While on the other hand, Joshi told
HT
that he was acting on merit and won't go beyond the law as he has nothing personal against Dr Grewal. Quoting the Punjab Medical Council Act- 1916, Joshi adds that term of Dr Grewal as member of PMC has already expired. A PMC president is elected from amongst the council members, claims the minister.
The minister has ordered his department to set up a fresh panel to nominate new PMC president.